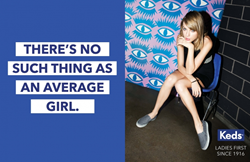 Social media is all the rage but for these 5 companies, tried and tested superstars like Oprah and Taylor still cut through the clutter like no one else! I anticipate this continuing in 2016. - Evan Morgenstein
New York, New York (PRWEB) December 30, 2015
What an exciting year for celebrities in marketing and advertising! From the funny, to the inspiring and the oddly outrageous, 2015 saw a variety of marketing executions with celebrities generating authentic interaction between brands and consumers. CelebExperts has picked the top 5 celebrity endorsement campaigns of the year based on celebrity influence and demographic relevance.
While many marketing teams were focused on finding ways to utilize celebrity influence through new social platforms and channels, others found success in traditional campaigns with tried-and-true celebrities who wield an unmatched influence in their niche demographic.
"Social media is all the rage but for these 5 companies, tried and tested superstars like Oprah and Taylor still cut through the clutter like no one else! I anticipate this continuing in 2016," said CelebExperts President & CEO Evan Morgenstein.
Below are the Top 5 Celebrity Endorsement Campaigns of 2015 in descending order:
5. Taylor Swift & Keds: In June, Keds needed a trailblazer to front their global rebranding campaign celebrating women's empowerment. Enter Taylor Swift, pop queen and empowered celebrity figure who has blazed her own trail in the music industry as a crossover star. Taylor personified the "Ladies First" brand message perfectly, encouraging a new generation of women to break barriers and take on life in a pair of comfy Keds.
4. Jeff Foxworthy & Golden Corral: Middle America rejoiced when Golden Corral introduced TV personality and Blue Collar Comedy mogul Jeff Foxworthy as a spokesperson for their latest commercial campaigns. Foxworthy is a versatile spokesperson who resonates with men and women, young and old! This campaign proved to be more than a flash in the pan for Golden Corral as Foxworthy makes a great choice for the restaurant chain targeting a large, diverse demographic of consumers.
3. Jane Lynch & Vita Coco: When it comes to creating effective marketing materials, it's often best to let the celebrity do what they do best, entertain! Vita Coco gave Jane Lynch control of the creative in their latest TV commercials that have since become some of the most popular ads of 2015. Her quirky comedic brilliance was very fitting for the series of ads featuring the tagline "Stupidly simple".
2. American Pharoah & Monster Energy: Monster Energy signed their first four-legged athlete this summer in the weeks leading up to American Pharoah's historic completion of the Triple Crown at the Belmont Stakes. While this may be confusing to some, Monster capitalized on an opportunity to work their way into the biggest sports story of the year. American Pharoah's Monster-clad racing gear will continue to serve a purpose for the brand in historic photos and video replays for years to come.
1. Oprah Winfrey & Weight Watchers: This deal was a match made in marketing heaven. A global icon partnering with one of the top health & wellness companies on the planet. But it's so much more than that. Oprah's new campaign embodies personal growth and inspires women to take action. She's not afraid to talk about her fluctuating weight and sends a warm invitation for women to continue their weight loss journey with Weight Watchers. It's not a sales pitch, it's an honest reflection. That's what creates a genuine connection with consumers.
About CelebExperts
CelebExperts is a leading consulting firm dedicated to demystifying the celebrity acquisition process and finding creative solutions to effectively market your brand leveraging the power of a celebrity. For more information on how your brand could utilize a celebrity talent as a spokesperson for upcoming marketing campaigns, please contact our team at consulting(at)celebexperts(dot)com or give us a call at (919)459-5426.