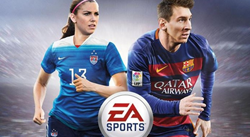 "In light of the controversy swirling around the modeling and fashion apparel industry, these companies have decided that these 5 powerful female celebrities with huge fan bases and social media audiences will be able to deliver a truly authentic message.
New York, New York (PRWEB) July 30, 2015
It's no secret women control a majority of the buying power in homes across the United States each year. According to a recent study by FONA International, 85% of all consumer purchases in the U.S. are made by women. Yet 91% of women who participated in the study concluded that today's advertisers just don't understand them.
CelebExperts, a top-tier corporate consulting and celebrity acquisition agency, has analyzed a list of celebrity marketing campaigns executed in July. In the past, a number of major marketing campaigns have continued to perpetuate negative stereotypes for women such as the recent controversy involving teenage models in adult ad campaigns in the fashion industry. This month, marketing managers are beginning to understand the upsides of campaigns employing the help of successful, proven female celebrities to connect with female consumers.
CelebExperts CEO Evan Morgenstein said, "In light of the controversy swirling around the modeling and fashion apparel industry utilizing young teenage models in adult campaigns, the following 5 companies have decided that these powerful female celebrities with huge fan bases and social media audiences can deliver a truly authentic message and ultimately boost sales for brands in ways very few celebrities can."
Below is our list of the Top 5 Celebrity Marketing Campaigns of the month of July:
Kim Kardashian & Hype Energy USA: What's in a name? When it's Kardashian, it's global brand recognition for brands. It's over 103 million followers on social media who are influenced by her lifestyle choices. Kim did her best Marie Antoinette impression, powdered cheeks and all, in an exciting new ad for Hype Energy Drinks this month. Hype Energy USA was willing to spare no expense to utilize the selling power of the most popular reality TV star in the world.
Total Social Media Followers: 103,126,396
Ronda Rousey & Snail Games: Is there any doubt that Ronda Rousey is the hottest female athlete on the planet right now? Her celebrity status is at an all-time high after ESPY award wins and cameos in two of the summer's hottest flicks. Snail Games picked the perfect time to align with this powerful, confident female athlete with a direct tie-in to martial arts to promote their new game, Taichi Panda.
Total Social Media Followers: 8,070,115
Alex Morgan & EA Sports: Soccer star turned marketing icon Alex Morgan continues to defy gender-specific campaigns this month becoming the first female soccer player ever to appear on the cover of EA Sport's FIFA video game. This is a ground-breaking moment for EA Sports and Alex Morgan who are helping to promote the importance of female athletes in sports and entertainment.
Total Social Media Followers: 6,155,186
Jane Lynch & Vita Coco: Channeling the likes of megastars Justin Timberlake for Budweiser and Alicia Keys for Blackberry, Jane was allowed to tap into her own creative genius as the writer, director and star of her new campaign for Vita Coco. The brand was willing to entrust their marketing success to this famous female celebrity who delivered in a big way with positive, light-hearted brand messaging.
Total Social Media Followers: 2,187,908
Eva Longoria & Specsavers: Eva represents all things stylish and chic for Specsavers in their new celebrity marketing campaign this July. She was recently called out by an Australian journalist claiming she's a brand sellout who doesn't even need glasses only to produce multiple images of herself over the past 2 years wearing her glasses. In hindsight, Specsavers decision to hire this high-powered female celebrity certainly looks to be 20/20.
Total Social Media Followers: 14,259,362
About CelebExperts
CelebExperts is a leading consulting firm dedicated to demystifying the celebrity acquisition process and finding creative solutions to effectively market your brand leveraging the power of a celebrity. For more information on how your brand could utilize a celebrity talent as a spokesperson or for any upcoming marketing campaigns please contact our team at consulting(at)celebexperts(dot)com or give us a call at (919)459-5426.