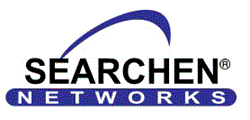 Traditional media is losing its grasp on the minds and wallets of consumers.
New York, NY (PRWEB) November 09, 2013
Searchen Networks Inc., an Internet advertising agency based in New York, has released a statement on research that is yet another blow to traditional forms of marketing and advertising including the once king of all media, television.
According to a global study from The Boston Consulting Group, a majority of over 10,000 respondents worldwide suggested that consumers trust celebrity endorsements less than every other method of brand promotion, including digital and traditional advertising and company-sponsored social media.
In first place of most trusted sources of information on a brand were recommendations from friends or family; Google came in fifth with other search engines, preceded by product reviews and expert opinions.
The report was written about in the Marketing Daily Thursday, Nov. 7, 2013 edition which can be read into much more in depth here: http://www.mediapost.com/publications/article/212917/endorsements-dont-earn-trust-for-marketers.html.
"Time and time again reports suggest a shortened life span for Print Newspaper, Television and Radio advertising - the traditional forms of media marketing from days past. Traditional media is losing its grasp on the minds and wallets of consumers," said John Colascione, President of Searchen Networks. "As this plays out, the Internet is becoming the necessity brands cannot ignore."
About Searchen Networks®
Searchen Networks ® is a pioneer in search engine marketing. The SEARCHEN® mission is, and has always been, to provide services poised at increasing a company's overall visibility on the Internet. Providing customers around the world with Internet domain names (web addresses), web hosting, SSL certificates and more, Searchen Networks ® services its own network of media properties and provides expert Internet consulting to a select group of clients throughout the United States.