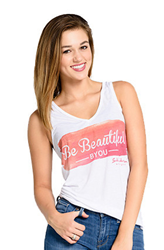 Influencers and social media stars are gaining traction and for good reason. But for many of my corporate clients, they still want their consumers to feel engaged by a proven celebrity spokesperson with minimal risk. - Evan Morgenstein
New York, New York (PRWEB) September 30, 2015
CelebExperts, a top tier corporate consulting and celebrity acquisition agency, has highlighted a list of celebrity marketing campaigns and initiatives executed during the month of September. The pressure on most companies to hit their sales projections for 4th quarter 2015 and beyond are reaching epic levels. With this added pressure comes significant opportunities for companies to affix their success to relatable, authentic celebrities to represent their brands.
With the introduction of new, interactive social media channels to augment companies' sales and marketing activations, there are a wide-variety of social media stars available to companies in today's marketplace. Unfortunately many of these stars with a significant number of followers are unproven as true influencers for corporate America's bottom line. This month, CelebExperts has shed the spotlight on companies in the apparel, men's grooming, food and technology industries who have chosen to rely on trusted celebrity personalities with a proven ability to influence their fans and followers.
CelebExperts CEO Evan Morgenstein explained, "Every article I read about the end of traditional celebrity deals is quickly followed by an inbox full of press releases on deals like those on our list that are headlined by proven celebrities from sports, television or music. I am not naïve; influencers and social media stars are gaining traction and for good reason. But for many of my corporate clients, they still want their consumers to feel engaged by a proven celebrity spokesperson with minimal risk."
Here are the Top 5 Celebrity Marketing Campaigns executed during the month of September:
Michael Strahan & J.C. Penney: J.C. Penney's marketing game plan for this fall includes an exciting new menswear line with Super Bowl champ turned TV personality Michael Strahan. Strahan is a marketer's dream thanks to his natural charisma and ability to cater to a variety of different consumer demographics. This month he jumped at the opportunity to continue to build his resume as a multi-dimensional celebrity figure and offer his signature menswear line to consumers at an affordable cost.
Michael Phelps & 800razors.com: Home is where the heart is! The greatest Olympian of all time Michael Phelps just signed an endorsement deal with 800razors.com, a locally owned company based in his hometown of Baltimore, Maryland. 800razors.com is going for gold, hiring the most decorated Olympian in history to front their latest campaigns. The local tie-in coupled with Phelps' triumphant return to competition at the 2016 Summer Olympic Games could create the perfect marketing storm for the 800razors.com brand.
Taraji P. Henson, Mary J. Blige, Kerry Washington & Apple Music: The star of the hit FOX TV series Empire, Taraji P. Henson, teamed up with her famous celebrity gal pals in the latest TV spot for Apple Music. Friends in real life, the interaction between Taraji, Mary J. Blige and Kerry Washington came off very natural, not forced. These 3 leading ladies are continuing to rule the entertainment industry on and off the screen thanks to perfectly executed campaigns such as this latest masterpiece with Apple Music.
Sadie Robertson & BYOU: Duck Dynasty star Sadie Robertson is undoubtedly one of the most influential teenagers on the planet whose latest foray into the fashion and apparel industry is long overdue. Her motto to "Live Original" hits home with many teenagers trying to find their identity and perfectly aligns with the BYOU brand and their positive messaging apparel. This is a category in which Sadie can wield her influence with authority and encourage her teenage counterparts to get behind the BYOU brand.
Tamera Mowry-Housley & Uncle Ben's: A mother of 2, TV star and talk show host Tamera Mowry-Housley is a fitting celebrity personality to help the Uncle Ben's brand promote family fun in the kitchen. She rose to fame alongside her twin sister Tia before starting a family of her own and branching out in her career as a daytime talk show host. Uncle Ben's chose a visible, likable celebrity with the ability to resonate with young mothers.
About CelebExperts
CelebExperts is a leading consulting firm dedicated to demystifying the celebrity acquisition process and finding creative solutions to effectively market your brand leveraging the power of a celebrity. For more information on how your brand could utilize a celebrity talent as a spokesperson for upcoming marketing campaigns please contact our team at consulting(at)celebexperts(dot)com or give us a call at (919)459-5426.