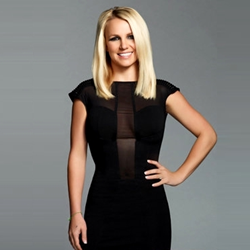 The celebrity must want to share with those they influence through every means in their bag of tricks including social media platforms. Britney Spears has a huge social media following that Glu will undoubtedly be able to capitalize on. - Evan Morgenstein
New York, New York (PRWEB) May 19, 2015
CelebExperts, a seasoned corporate consulting and celebrity talent acquisition agency, has reviewed all celebrity endorsement deals that were signed in the month of April. The CelebExperts research team has determined which companies have chosen wisely in their attempt to find a celebrity spokesperson to influence consumers.
The power of celebrity influence is universal and undeniable. Target audiences in many industries have and will continue to be largely impacted by celebrities with the power to elicit brand loyalty. From health & beauty to niche food & beverage markets, celebrity spokespeople have been a lucrative marketing tool for the most successful companies in each industry.
CelebExperts CEO Evan Morgenstein saw great synergies with this month's lead ambassadors, "A great celebrity campaign starts with a spokesperson who authentically loves the products they endorse. Secondly, the claims they make must be believable. Lastly the celebrity must want to share with those they influence through every means in their bag of tricks including social media platforms such as Instagram, Facebook, Twitter, Snapchat, Vine, YouTube and Periscope! For me, Britney Spears continuing her career comeback joining Kim Kardashian in endorsing Glu Mobile is the top deal of the month."
Below are the Top 5 Celebrity Endorsement Deals of April that reveal why celebrity spokespeople can be a valuable addition to the marketing strategies of companies and organizations in different industries.
Britney Spears & Glu Mobile (4/30/15): Oops, she did it again! If Kim Kardashian's chart-topping mobile game app is any indication, Glu is in for a new tidal wave of success with 90's pop music queen Britney Spears. The company partnered with Spears to create a new mobile app in the coming months. Glu Mobile will now be able to engage the millennial generation of consumers who grew up idolizing this pop icon.
Marcus Mariota & Subway (4/22/15): Before long, all of today's top athletes will be eating fresh with Subway! Along with Jameis Winston, Marcus Mariota was considered the top prospect in this year's NFL Draft. Subway isn't afraid to pay the big bucks to secure the best pro athletes to endorse their fast food chain. Pro athletes are the perfect brand ambassadors for companies with a mission to help consumers eat healthy and stay fit.
Mike Rowe & Direct Energy (4/10/15): He's tackled the dirtiest jobs in America and now Mike Rowe has been tapped to promote the skilled trades for Direct Energy. Rowe has made a career out of shedding light on some of the toughest, dirtiest and dangerous trades in America. This is a fitting tie-in for Direct Energy who will be able to use Rowe's familiarity and likability as an asset to promote the skilled trade branches in their company.
Christina Milian & Braxington Technologies (4/9/15): This innovative tech company has aligned with hip-hop and R&B sensation Christina Milian to endorse their new Stop-Attack mobile app. Domestic violence and police brutality have been hot-button issues in recent months. This app was designed to act as a virtual eyewitness to document assaults. Milian is an influential voice in pop culture who will be able to validate the importance of this app to consumers.
Richard Blais & Boar's Head (4/21/15): Boar's Head wanted to get the public excited about their new Black Forest Beachwood Smoked Ham. They enlisted the help of celebrity chef Richard Blais to create mouth-watering recipes using their new premium delicatessen. A celebrity chef's approval does wonders for companies hoping to compel consumers to try new food products. The taste of marketing success may be just as sweet as their new smoked ham!
Honorable Mentions: Andrew Luck, celebrity spokesperson for The Quaker Oats Company, partnered with Quaker and Fuel Up to Play 60 for a fun-filled Day of Play (4/20/15) with a lucky family this month. Post Foods went for the slam dunk when they hired former NBA champ Shaquille O'Neal and actress Bella Thorne to front their Fruity Pebbles vs. Cocoa Pebbles ad campaign (4/2/15).
About CelebExperts
CelebExperts is a leading consulting firm dedicated to demystifying the celebrity acquisition process and finding creative solutions to effectively market your brand leveraging the power of a celebrity. For more information on how your brand could utilize a celebrity talent as a spokesperson or for any upcoming marketing campaigns please contact our team at consulting(at)celebexperts(dot)com or give us a call at (919)459-5426.