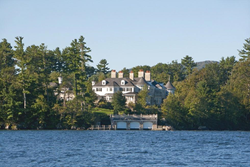 Pompano Beach, FL (PRWEB) February 03, 2015
Recent important, interesting and unusual real estate news from U.S. and world media now at Top 10 News Headlines.
"Rupert Murdoch Selling Houses"
Media kingpin Rupert Murdoch recently purchased Move Inc, the operator of Realtor.com.
"Mitt Romney Trims His House Collection"
According to a January 27th report in The Boston Globe, 2012 GOP presidential candidate Mitt Romney is unloading some of his homes inventory in preparation for his 2016 presidential run.
"The $1 House of the Year"
Every year, the Wall Street Journal's readers vote for their favorite home. The winner of the 2014 contest is a 1910 Queen Ann-style home that the owners bought for $1.
"Shakira's Miami Beach Home For Sale"
The neighborhood of Miami Beach luxury condos and mansions where Matt Damon recently sold his 1920's estate is popular with celebrities. Colombian super songstress, Shakira, is selling her home in the same neighborhood for $12.99 million.
"Bad News For Miami Beach Condo Developers"
A triple whammy of a devalued euro, low oil prices and Russian economic sanctions is bad news for the Miami Beach condo developers who are hoping that wealthy Russians and Europeans will buy their multi-million dollar condos.
"New Home Sales Surge for December"
According to the U.S. Commerce Department, new home sales were up 11.6 percent in December.
"London's Shared Bedrooms"
London real estate prices are the most expensive in the world, making even Manhattan prices seem like a bargain. Rental prices are so high forcing more and more people to share a room. Web searches for a shared room in London are up 71 percent.
"America's Top 10 Rich Towns"
The U.S. cities where the most expensive homes are found are also the places that require the highest incomes to live. The most expensive city is San Francisco.
"Old Hollywood Celebrity Homes"
Elle Décor has photos of the homes of some of Hollywood's biggest stars from the past: Marilyn Monroe, Clark Gable, Lucille Ball, Bob Hope, Frank Sinatra and more.
"Best Housing Starts Since 2005"
A good December pushed annual U.S. housing starts to its highest level since 2005. A total of 1.01 million new homes and apartments started construction in 2014 compared to 2.07 million in 2005. The nadir was 2010 with just 587,000 new residences.
"South Florida Condo Boom"
The number of Florida pre-construction condos proposed for the Gold Coast area has reached 40,500. Almost as many as the condo boom era.
"Bruno Mars' New House"
Bruno Mars just paid $6.5 million for a 7 bedroom, 8 bath home in Studio City, California.
Visit TopTenRealEstateDeals.com for more spectacular homes and real estate news.