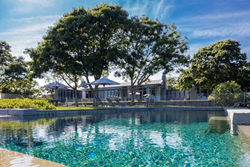 Pompano Beach, Florida (PRWEB) August 03, 2015
This month's important, interesting and unusual news at Top 10 Real Estate News Headlines.
"Obama Vacation Home For Sale"
Every August when high temperatures in Washington D.C frequently soar past the 90s, President Obama and family head to the beach at Martha's Vineyard for their summer vacation. The six bedroom contemporary home on Chilmark Pond where the Obamas spent eight days in 2013 recently went on the market at $22.5 million. It is the most expensive listing on the island.
"America's Top 10 Cities Home Appreciation"
Back in 2011 when home prices were at the bottom, some people were smart enough or lucky to buy a home that by 2015 has increased in value as much as 103 percent. Areas that were at the epicenter for the housing crash have now turned into a windfall for people who bought Las Vegas and Florida condos and homes.
"Home Prices Hit All-Time High"
As the U.S. housing market continues to climb out of the 2007 – 2011 housing crash, some parts of the country have hit record high prices. New York median home prices have increased over 20 percent since 2012 to a record of $560,000.
"Convent Wars: Katy Perry vs Sisters of the Most Holy"
A disagreement over a Southern California convent that Katy Perry hopes to buy for her new home is pitting Katy against the Sisters of the Most Holy and Immaculate Heart of the Blessed Virgin Mary. The nuns have already sold the property to a Los Angeles developer for $12 million but the Los Angeles archbishop is taking Katy's side who is offering $14.5 million for the property. It seems that the nuns were not thrilled with some of Katy's music videos.
"U.S. Home Starts Surge"
U.S. home starts in June rose almost 10 percent to their highest levels since 2007. Home starts fell from over 2 million in 2006 to less than 500,000 in 2009; now on pace to reach almost 1.2 million in 2015.
"Fort Lauderdale Condo Market On Fire"
While the Miami market has slowed down with several projects canceled, Fort Lauderdale condo construction is surging with over 40 new buildings and 3,000 units proposed for the upscale downtown and beach areas.
"Jeff Bridges' Montecito Estate $29.5 Million"
The Montecito, California Tuscan-style mansion where Jeff Bridges and family have resided since 1994 includes a vineyard, greenhouse, olive trees, pond, large theater, guest house and Pacific Ocean views. It is for sale at $29.5 million.
"New York's First Penthouse"
New York City's first penthouse was a 54-room rental on the Upper East Side in 1925 for Post Cereal heiress Marjorie Merriweather Post Hutton. The apartment included two kitchens, 17 bathrooms, a staff of 70 and yearly rent of $75,000.
Visit TopTenRealEstateDeals.com for more spectacular homes and real estate news.