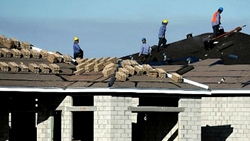 Pompano Beach, Florida (PRWEB) April 02, 2015
Recent important, interesting and unusual real estate news from U.S. and world media at Top 10 News Headlines.
"America's Fastest Growing Town"
For the second year in a row, the fastest growing town in the U.S. is The Villages now with over 114,000 people, mostly baby boomers, near Orlando. The town started in the 1960s selling land tracts for home development but came to an end when the feds outlawed mail order real estate deals. Switching gears, the owners began targeting baby boomers.
"Home Price Increase Streak Hits 36 Months"
Sales were up 1.2 percent from January, 2015 and median home prices increased to $202,600 - an increase of 7.5 percent since February 2014. Home prices have now increased for 36 consecutive months. With rising demand and scarce inventory, home prices are likely to continue going up.
"Millennials Finally Enter Home Market"
Rising rental rates are pushing more millennials to buy a home. Millennials made up 32 percent of home buyers in 2014, up from 28 percent in 2012.
"Bing Crosby Home With Ties To JFK"
Bing Crosby's former Southern California house that once hosted President John F. Kennedy, and possibly Marilyn Monroe, is for sale at $5 million. Built in 1957, the 6,700-square-foot, mid-century home contains a total of six bedrooms and six baths. It has a guest house that is completely private and was named for the President after, as popular legend goes, he spent a night there with Marilyn Monroe.
"LeBron Cuts Coconut Grove Price"
LeBron James returned to Ohio for this NBA season to play for his home-state Cleveland Cavaliers but left his Miami mansion behind. LeBron played for the Miami Heat from 2010 to 2014 where he purchased a 16,679-square-foot Biscayne Bay estate in Coconut Grove for $9 million in 2010. He put the home on the market at $17 million soon after leaving the Heat but it has not sold. LeBron recently reduced the asking price to $15 million.
"Surprise Chinese Drywall Settlement"
Several thousand home owners whose dream homes turned to nightmares of rotten egg smells, corroded air conditioning wires and broken electrical appliances may receive settlements from the Chinese company that manufactured the defective drywall. New Florida condos and homes represented over 50 percent of the defective drywall problem.
"The Mariah Carey - Farrah Fawcett House"
The marital home of Mariah Carey and Nick Cannon in Bel Air, California recently sold for $9 million. The traditional-style home with nine bathrooms and a putting green was owned by Farrah Fawcett from the 1970s to the 1990s.
"New Home Sales Hit 8 Year Peak"
New home sales increased 7.8 percent in February to its highest rate since early 2008 – an annual rate of 539,000 new homes. The median price of a new home increased to $275,500.
"Scarface Chainsaw House Just Sold"
The Miami Beach slum apartments where Tony Montana narrowly escaped a Colombian chainsaw gang in "Scarface" has sold for $12.4 million. The building in the 1980 movie was the Sun Ray Apartments, just down the street from today's million dollar Miami Beach condos.
"Average NYC Down Payment Almost $350K"
The average down payment for New York City homes is over $347,000. It is less than $32,000 for the rest of the U.S.
"Open House Event Causes Chaos"
The lack of inventory of homes for sale is causing problems in some areas of the United States. A recent open house in Boston attracted so many people that the police had to close it.
Visit TopTenRealEstateDeals.com for more spectacular homes and real estate news.