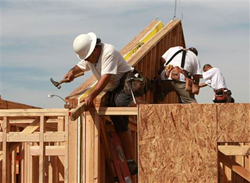 Pompano Beach, Florida (PRWEB) December 01, 2016
A rundown of November's most important and interesting real estate news:
"U.S. Home Sales At Highest Level Since 2007"
U.S. existing home sales rose to an annual rate of 5.6 million - its highest level since 2007.
"Former Trump Palm Beach Lot Sells $34 Million"
A Palm Beach mansion that Donald Trump once sold for $95 million was recently demolished and the vacant lot sold for $34.34 million.
"Porsche Design Tower Has 120 Pools"
Porsche Design Tower, the Miami Beach condo building with car elevators that will take residents and their cars directly to their units, is complete and will soon welcome its new owners. The complex includes 120 swimming pools.
"Amityville Horror House Sold"
The Long Island home that was the inspiration for the "Amityville Horror" house story has sold for near the asking price of $850,000.
"Bob Hope UFO Home"
The Bob Hope home in Palm Springs, California has sold for $13 million. The home that has been compared to a UFO or volcano was originally listed over three years ago at $50 million.
"Yabba Dabba Doo - Rent the Flintstone House"
A Hillsborough, California home that looks like Fred Flintstone's cartoon home has been on and off the market in recent years, asking a lot of clams. It has not sold, and is now available for rent at $750 a night.
"Sinatra's Rat Pack Home Is For Sale"
Frank Sinatra's longtime home in Palm Desert, California is for sale at $3.9 million. The current owner's family were Sinatra friends and are the only occupants since he lived in the home.
"Florida Housing Prices Continue To Climb"
Florida single-family median home prices are up 11.7 percent from 2015 to $220,000 while Florida condo prices are up 8.1 percent to $161,000.
"Tom Cruise's Scientology Penthouse"
A two-story penthouse in Clearwater, Florida is reportedly being developed as the future home of Tom Cruise. Clearwater is the world Scientology headquarters.
Visit TopTenRealEstateDeals.com for more celebrity homes and real estate news.