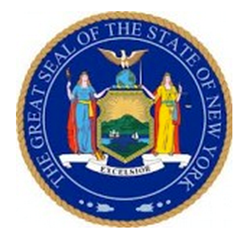 Our one-of-a-kind webinar format allows non-resident New York State insurance licensees to become SHOP and Individual Market certified from any location, a service no one else offers.
Bridgehampton, NY (PRWEB) September 21, 2013
As the country counts down to midnight Oct.1, when the Obamacare Health Insurance Exchanges officially opens to the public, insurance brokers and agents licensed in New York State who haven't already secured their NYHBE Individual Market Certification still have time—and they can do it without leaving home.
Insurance agents and brokers intending to sell health insurance policies on the State and Federal Exchanges are required to complete the certification process through approved providers like CE Live, according to CE Live Continuing Education President Jeff Belinson.
"Agents and brokers must complete the New York Health Benefits Exchange (NYHBE) SHOP certification course and then complete the Individual Market Certification in order to meet the certification requirements for selling on the NYHBE," Belinson says.
In August, CE Live helped brokers and agents complete their NYHBE SHOP course, the pre-requisite to earning the New York Health (NYHBE) individual market certification. Through a series of live, interactive webinars available only through CE Live, candidates for certification were able to take the required classes from their homes or offices. The NYHBE Individual Market Certification courses are also being offered via live webinars through CE Live, saving participants the time and expense of traveling to a classroom.
CE Live, the only company offering NYHBE certification coursework via interactive online webinars is also offering the final exam for individual market certification online. Thanks to CE Live's webinar programs, anyone can attend from any location, saving time and travel expenses.
Earlier this year, CE Live was among a handful of insurance continuing education providers selected to offer the critical NYHBE certification courses necessary for both the individual exchange and the Small Business Health Options Program (SHOP) exchange. The Bridgehampton, New York company began offering the training through their convenient online webinars beginning August 1, 2013.
According to Beilinson, producers who hold a NY life, health, property or casualty class of insurance license and are looking to sell, solicit or negotiate health insurance through the NYHBE can get the necessary certification easily and affordably through CE Live's innovative live webinars, making it possible for anyone to fit the coursework into their hectic schedule.
"We save you the expense of traveling to take classes and exams," Belinson says.
"Our one-of-a-kind webinar format allows non-resident New York State insurance licensees to become SHOP and Individual Market certified from any location, a service no one else offers."
"We also offer solutions for participants who are not located in New York, to complete the mandatory 50 question exam."
New York State licensees can also benefit from CE Live's exclusive webinar format.
In addition to certifying agents and brokers for selling on the NYHBE, CE Live provides traditional continuing education courses also delivered via live, interactive webinar. A typical insurance CE Live webinar lasts one hour and is worth one insurance CE credit hour.
CE Live's certification webinars are designed in accordance with the Affordable Care Act (ACA) of 2010 and the New York Health Benefit Exchange, established by NY Governor Cuomo's Executive Order in April 2012. NYHBE will provide a marketplace for uninsured individuals and owners of small businesses to comparison shop for health insurance. It will also help qualified participants receive federal tax credits and cost sharing subsidies.
More than one million New Yorkers are anticipated to have access to health insurance through the Exchange after it begins accepting applications on Oct. 1.
NYHBE will serve two market groups: individuals and small businesses. Producers who wish to place business through NYHBE must be separately certified to operate in both markets.
For more information, visit the CE Live website, email Jeff(at)mycelive(dot)com, or call 631-913-8736.