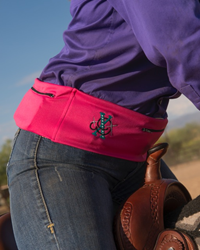 Easy to wear and impossible to resist, Nifty-Nifty.com's machine-washable Cell-Fie Hipband Cellphone Holder is sure to make a big splash at Novato
San Francisco, CA (PRWEB) June 10, 2014
Patrons of the Novato 31st Annual Festival Of Art, Wine & Music will get a special treat this year, as Nifty-Nifty presents and demonstrates their top-selling, hands-free fashion accessory, the Cell-Fie HipBand Cellphone Holder.
On Saturday and Sunday, June 14th & 15th, we will be introducing festival-goers to our celebrity endorsed HipBand Cellphone Holder, the Cell-Fie, explains Nifty-Nifty.com co-founder, Wendy Miller. And not only that, continues Miller, consumers will be able to purchase and wear their wonderful Cell-Fies for the duration of the festival, allowing for convenient hands-free fun in the sun.
Care to know more about the Cell-fie Hipband Cellphone Holder? Visit http://www.nifty-nifty.com/cell-fie-best-hip-band-smartphone-cellphone-holder/.
The exquisitely crafted Cell-fie Hipband Cellphone Holder is constructed of durable, stretchy material that perfectly conforms to one's body, comfortably, with no constricting or slipping. The twin zip-pockets and secret compartment are perfect for toting one's cell phone, credit cards, ID, keys, even passport and other small items securely, without the need for a heavy, ungainly handbag.
Available in a wide variety of colors and patterns, from basic Black, to Leopard print, to Shimmer Apple Green, the Cell-Fie Hipband Cellphone Holder is certain to appeal to even the most discriminating fashionista.
Easy to wear and impossible to resist, Nifty-Nifty.com's machine-washable Cell-Fie Hipband Cellphone Holder is sure to make a big splash at Novato.
About Nifty-Nifty.com
Nifty-Nifty.com is the world's leading online retailer of innovative, nifty products. The company specializes in online retailing of products such as the Specs In A Sec Magnetic Eyeglass Holders, Phubby, Cell-Fie HipBand Cellphone Holder, Biker Purses, Cross Body Cell Phone Purses, and other innovative online products at the best prices with no charge shipping in the USA and Canada.
http://www.Nifty-Nifty.com
Tel: 858-248-2302