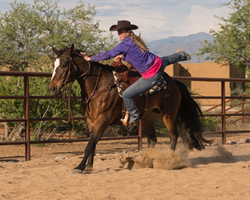 Cell-Fie Hipband Cellphone Holder is fast becoming our top selling 'must-have' item.
Las Vegas, NV (PRWEB) May 20, 2014
Nifty-Nifty.com's Cell-Fie Hipband Cellphone Holder has become the must-have fashion accessory for cool creative types. This revolutionary cell phone/wallet holder is flying off the shelves in record numbers, and it's not hard to see why. Nifty-Nifty.com shared it's information according to a recent Company poll, which indicate that Cell-Fie has become their number one top seller.
The Cell-Fie has been one of our top selling 'must-have' items among athletes, active moms and avid shoppers for some time and we are delighted that Cell-Fie has become our top seller states Nifty-Nifty.com's co-founder, Wendy Miller. And now, the artists and writers have hopped on the Cell-Fie bandwagon as well, which makes us incredibly happy.
Learn more about Nifty-Nifty's Cell-Fie Hipband Cell phone holder here:

The Cell-Fie Hipband Cellphone Holder is a durable, stretchy, 3 pocketed hip/waistband for men and women on the go. This fantastic fanny-pack alternative offers a sensible, stylish way for consumers to tote their cell phone, credit cards, keys, notepads, pens, handheld recorders, small cameras or other necessary items.
Available in a wide variety of colors and patterns, the Cell-fie is the most sensible way to complement one's wardrobe. Go from home to work, to the studio without worry, small items securely in tow. Simply slip into an uber-comfortable Cell-fie Hipband Cellphone Holder, and start enjoying life in a fashion-forward, hands-free way, everyday.
Say goodbye to big bulky handbags and the outdated 'granny' packs of yesterday, and hello to the future of cool convenience, Cell-fie style.
About Nifty-Nifty.com
Nifty-Nifty.com is the world's leading online retailer of innovative, nifty products. The company specializes in online retailing of products such as the Specs In A Sec Magnetic Eyeglass Holders, Phubby, Cell-Fie HipBand Cellphone Holder, Biker Purses, Cross Body Cell Phone Purses, and other innovative online products at the best prices with no charge shipping in the USA and Canada.
http://www.Nifty-Nifty.com
Tel: 858-248-2302