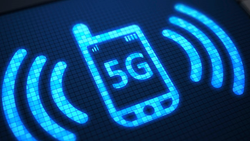 We need to strengthen regulations and provide precautionary warnings to the public, and what we know about wireless radiation health effects.
Palo, Alto, CA (PRWEB) October 13, 2016
5G cellular technology will employ much higher frequency microwaves than the current 2G, 3G, and 4G, says global leader in wireless radiation safety advocacy, RF Safe.
The number of transmitters sending signals to cellphones and a host of new internet-enabled devices, including smart appliances and autonomous vehicles will be dramatically increased by the launch of super-fast 5G.
In August 2016, The LA Times reported that the U.S. became the first nation to allocate a large swath of airwaves for 5G. Those services could be available to consumers by 2020, offering transmission speeds at least 10 times faster than today's 4G.
Researchers from the National Toxicology Program released preliminary data in May that showed small increases in tumors in male rats exposed to cellphone radiation.
"There is a big concern with the previous technology and it's just being made worse with 5G," says Kevin Mottus, outreach director for the California Brain Tumor Association.
RF Safe has issued a new warning to consumers that necessary steps should be taken to protect vital organs from excessive microwave radiation exposure as more research is being made public.
Cell phone users should keep the phone away from the head, and take further precautions such as using radiation shielding accessories, particularly children.
As of August, 2016,The FCC received more than 900 submissions regarding its cell phone radiation regulations.
RF Safe CEO, John Coates says, "These documents reveal why we need to strengthen regulations and provide precautionary warnings to the public, and what we know about wireless radiation health effects."
RF SAFE is a world-leading provider of cell phone radiation protection accessories and informational safety data. Since 1998, RF (Radio Frequency) Safe has been dedicated to evolving the wireless industries safety standards by engaging in the business of design, testing, manufacture, and sale of safety technologies to mitigate harmful effects of cell phone radiation. Learn more ways to avoid excessive RF exposure by visiting RF Safe online at rfsafe.com