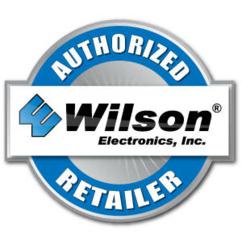 This new public awareness has brought with it more customers trying unsuccessfully to navigate the complicated process of purchasing a cell phone signal booster online.
New York, NY (PRWEB) July 08, 2013
Coming in the wake of the FCC approval for cell phone signal boosters, the announcement of Wilson Electronics' acquisition gives signal booster retailers more news to be excited about. In anticipation of an increase in demand, companies are investing in greater online infrastructure to accommodate the customer service requirements of an increasing market size.
Sorenson Capital, a private equity firm headquartered in Salt Lake City, Utah, announced the acquisition of Wilson Electronics, a leading producer of cellular signal boosters based out of St.George, Utah, according to a June 26th company Press Release. Sorenson Capital became intrigued by Wilson Electronics because of its prospective growth in international commerce. "As a market share and performance leader in its industry, Wilson represented a compelling investment opportunity," said LeGrand Lewis, a principal of Sorenson. "We look forward to continuing Sorenson Capital's tradition of taking companies to the next level by capitalizing on Wilson's strong product leadership and transformational growth opportunities." With Wilson Electronics' strong growth characteristics and Sorenson Capital's track record of driving demand, a medium-sized firm will now become an international powerhouse.
While 98 percent of Wilson's transactions are made within North America, other companies around the country have also noticed potential for growth in the international market for signal boosters. Quantum-Wireless, a value-added retailer of technology hardware, is dedicated to guiding customers to the correct booster for their unique wireless needs. "We are beginning to see an emerging demand for signal boosters abroad, especially the Canadian and European markets," said Jonathan Goldman, President of Quantum. Goldman adds, "Especially since the FCC approval of signal boosters, consumers are viewing them as a mainstream solution to signal problems."
Customers must purchase a signal booster that is compatible with many factors that are typically unknown to the average consumer, including the frequency and protocol on which their cell phones operate. To aid customers in this daunting task, Quantum took its extensive experience in customer support and integrated it to a newly designed website, rich in unique tools and features. "After the FCC Order, signal boosters have come into the mainstream," according to Goldman. "This new public awareness has brought with it more customers trying unsuccessfully to navigate the complicated process of purchasing a cell phone signal booster online." With the ever-growing move to mobile communications, there is an equally growing need for signal boosters. As mobile technology advances with the expansion of 4G and LTE networks, and an increasing number of 4G signal boosters on the market, companies must expand their product offerings.
About Quantum Wireless
Quantum Wireless is a property of Quantum Networks, LLC, an Inc 500 NYC-based technology incubator. Quantum Wireless is a premier online retailer specializing in next generation wireless technology devices. The company employs a "sales assist" model, whereby a dedicated team of product experts is available to assist customers in making the best purchase for their unique technology needs. At Quantum Networks, we believe that innovation is power. We don't follow the technology trends—we create them, and as 21st century trail blazers, we're dedicated to bringing our customers the freshest in next generation hardware. We cater to the broadest spectrum of technology consumers, from the tech novice to the tech whiz, specializing in product lines ranging from wireless routers to cell phone signal boosters.