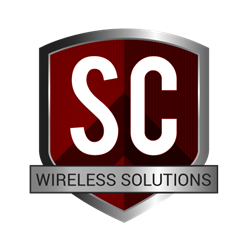 Said Derek Spotswood, managing director 'my firm is laser focused on becoming the leading and most effective diversity supplier and turnkey contractor in the wireless, wireline, and telecom industry for the major carriers and all Tier 1 Contractors.'
Irvine, CA (PRWEB) May 30, 2014
Irvine CA based Spotswood Consulting dba SC Wireless reaches one year milestone. One year ago this month the company's wireless division was launched and has since completed 200 Cell Tower Construction projects. SC Wireless was founded in 2013 when the managing director, Derek Spotswood, signed a three-year master services contract with Miami-based Fortune 500 company MasTec, Inc. to deliver upgrades to several major wireless carriers infrastructure networks throughout the United States. SC Wireless began their work for MasTec by employing electrical wiring installers and other professionals to provide extensive installation, engineering, and to upgrade maintenance services in multiple locations. Due to strong performance, MasTec has recently awarded the company with a significant amount of additional projects throughout multiple states.
Said Derek Spotswood, managing director "my firm is laser focused on becoming the leading and most effective diversity supplier and turnkey contractor in the wireless, wireline, and telecom industry for the major carriers and all Tier 1 Contractors. Our planned expansion into the California market to support infrastructure upgrades begins soon. I credit my team for delivering on these five key factors: results, world class construction management, best in class vendor management, cell tower crews focused on safety, and on time and on budget delivery."
Noted Rob Mitchell, SC Wireless Operation Manager; "Our self-performing capabilities, along with our focus on safety and quality coupled with our advanced close out package system put us miles ahead of the competition. We were ready for this challenge and our clients see the difference."
Partners, carriers, distributors, and General Contractors wanting more information on how to work with SC Wireless can contact Derek Spotswood at 408-679-5104.
About SC Wireless Solutions
The wireless industry constantly reinvents itself, with new technologies, equipment, and antenna systems. As a result, there is always a strong demand, nationwide, for qualified, experienced tower crews. SC Wireless looks to create strong partnerships with multiple crew providers in markets, nationwide, to address the current and future needs of the wireless industry.
SC Wireless prides itself on understanding the importance of the role played by tower construction crews and is looking to establish a dynamic and diverse team of partners, uniquely suited to meet the demands of a very aggressive industry.
SC Wireless Solutions is MBE, DBE, SBE, and CPUC certified and can partner with diversity teams to deliver 4G, LTE, Microwave, wireless, wireline and DAS construction solutions. SC Wireless Solutions can provide added value to organizations through diversity supplier programs. Working with a certified diverse firm gives organizations a true strategic advantage and is a vital aspect of how today's modern organizations conduct business with social responsibility.
For More Information on the subject of this release contact:
Nancy Clauss
SCMSP Marketing Director
Nancy(at)scmsp(dot)com
http://www.SCMSP.com
714-225-9981