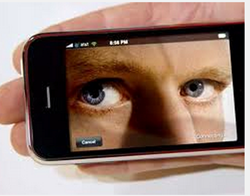 Besides, even if the child is completely trustworthy, predators who are searching for targets are going to do what it takes to find them.
New York, NY (PRWEB) February 03, 2014
iPhone-spy-app.com has launched an iPhone-spyware app called Cell Spy Stealth that permits users to monitor incoming and outgoing calls, SMS texts, photos and videos on any mobile phone. For parents, it's a great tool to check on who is calling, texting and emailing their children, know what they're talking about, and see what photos or videos they're passing back and forth.
Mainly, the Cell Spy Stealth app is the tool parents and guardians have been looking for to keep children safe from predators.
But protecting youngsters from Internet predators is just one great reason for parents to have the Cell Spy Stealth app on their iPhone or android. By monitoring their calls, texts and emails, parents will be the first to know if their child is being subjected to bullying, viewing adult online materials, or is involved in any questionable online behavior. While most parents don't believe their own children would become involved in problems like these, there is no other way to follow or protect them from unsafe situations 24/7.
Besides, even if the child is completely trustworthy, predators who are searching for targets are going to do what it takes to find them.
Cell Spy Stealth software provides parents with one more layer of security by allowing them to monitor their children's virtual lives, including their Internet and cellphone use.
Cell Spy Stealth's GPS tracking can also help parents with cellphone monitoring so mom and dad can make sure their younger children and teens are in school, at the movies with friends, doing homework or even in bed asleep when they're supposed to be, and not skipping classes or texting with friends into the wee hours. Parents who download Cell Spy Stealth to their iPhone, smartphone or android are really working on their homework or stuck in traffic when they've missed curfew as they claim to be.
Employers can save thousands of dollars in lost employee productivity by using the Cell Spy Stealth app to rack when staff members are making personal calls on company-owned call phones, on company time. Employers can also access GPS locations to see if their workers are really where they say they are when they're not in the workplace during operating hours.
Users can monitor employee calls, texts, emails and the files of business associates, friends and relatives for legal monitoring purposes with the Cell Spy Stealth software app.
Cell spy stealth installs remotely on the target cell phone—that is, the phone that is being tracked. Users simply call the target phone once, and Cell Spy Stealth automatically installs to the target phone, even if the call goes to voice mail, or if the target phone is password protected.
The powerful Cell Spy Stealth app is available for download for a one-time cost of just $27, and requires no monthly monitoring fee, and no additional expense.
About Cell Spy Stealth:
Cell Spy Stealth is a cell phone-monitoring app that can be installed on any iPhone, cell, or android phone. Cell Spy Stealth operates privately and undetected in the background to provide the user with cell phone usage information, and to intercept and monitor all target phone activities live including calls, texts, emails, social networking chats, Internet use and more. The software works anywhere in the world, and is not limited to any mobile network. For more information, visit http://www.iphone-spy-app.com.
###