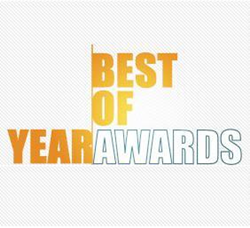 The best cellular security systems in the country are now reviewed by experts and the results are free for consumers to use when choosing a home security system.
Salt Lake City, UT (PRWEB) August 15, 2013
Cellular technology has proven to be a reliable and safe technology, which is slowly becoming a standard feature in home security systems. In fact, security companies have successfully adopted such technology in their home security plans and packages. Experts at SecuritySystemReviews.com revealed the top security system companies that offer the best cellular features.
SecuritySystemReviews.com ranks FrontPoint Security as the best cellular security system because it full commitment to the technology. FrontPoint home security systems use 100% cellular technology. All communications coming to and from customers' homes and the company's monitoring center are cellular. According to SecuritySystemReviews.com, the company's interactive monitoring package offers free mobile applications to remotely access and control the company's wireless security systems. This package also includes the feature of remote notification of the alarm activities of home. FrontPoint's cellular security systems don't only cover incidences of intrusion but also fire, life safety situations, fire and environmental hazards. FrontPoint's Ultimate monitoring package comes with remote video surveillance, also powered by cellular technology. This makes it possible for wireless cameras set up around the house to stream videos to laptops, and smartphones.
Ranking second on the best cellular security system list is Protect America. According to SecuritySystemReviews.com, Although Protect America offers standard two-voice landline, telephone and broadband Internet connection; it also provides cellular connection in their security monitoring process. This type of connection lets customers to access the system through a smartphone and Internet-enabled device. Like the other leading security systems, the cellular interactive monitoring capability of Protect America security systems do not need wires to set up devices. The low price guarantee that comes along with Protect America system is a big advantage against competitors that are also offering such technology. Another strategic Protect America service that has gained approval from SecuritySystemReviews.com is the conversion of a customer's current home security system into cellular monitoring. This strategy saves clients money as they don't have to purchase a new set of equipment.
Vivint is considered the third best in cellular monitoring by SecuritySystemReviews.com. According to the website, Vivint has integrated this innovative technology into their products seamlessly. The company has veered away completely from phone lines, and has fully embraced wireless technology that uses cell signals. Vivint guarantees that their cellular equipment like control panels are tamper proof, and can be controlled via mobile applications can be downloaded into smartphones and tablets. The company's state of the art 2GIG panel or Go!Control Panel is connected to a cell tower but also uses two-way communication with voice. Vivint security systems utilize the Z-Wave technology like other leading cellular security systems. The company maintains its own central stations that monitor the system.
Visit SecuritySystemReviews.com today to better understand cellular based security systems and learn more about the progress of security system companies.
About SecuritySystemReviews.com
SecuritySystemReviews.com strives to be the best at what they do; to provide well-thought out reviews on the home security systems that have been receiving interests from the public. The website achieves this goal by building a team of competent home security experts who are fully capable in providing comprehensive assessments on these home security solutions.
# # #