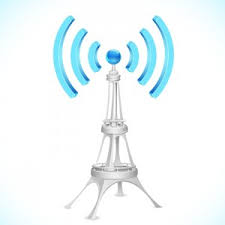 The cellular security system reviews on securitysystemreviews.com are refreshed for 2014 and more extensive than ever. Consumers can get all the details they need here to make an informed purchasing decision.
San Jose, California (PRWEB) May 28, 2014
Security System Reviews has recognized the value of cellular monitoring as a standard feature in home security systems together with a home automation feature. According to the review site, having the two features in a home security system provide maximum security and functionality.
In line with this, it has recently published its updated cellular security system reviews for 2014. This year's list feature the following companies which they deem are the best options in the industry – FrontPoint Security, Vivint Security, Protect America, LifeShield Security, and ADT Home Security.
SecuritySystemReviews.com came up with these reviews after careful and comprehensive assessment of the leading cellular security systems in the market. It used a rigorous process in creating its cellular system reviews. The process includes conducting a "mystery shopping" review of each company. The experts, then, collaborate, consolidate, and work collectively to create the most comprehensive review of each of the company. After that, the team votes to determine which companies will make it to the list. It has to be noted that for a cellular system company to be included on the list, a unanimous vote from all the experts is needed.
As a product of a thorough and impartial evaluation process, each review in SecuritySystemReviews.com provides readers with valuable information and recommendations that could help them decide on top alarm system company that suits their needs and budget. Each review is focused on providing answers to the consumers' frequently asked questions.
SecuritySystemReviews.com's team of experts has enough industry knowledge and expertise to create trustworthy recommendations. With years of experience, the staff is highly committed to writing security system reviews that are accurate and easy-to-understand.
SecuritySystemReviews.com assures readers that the information found in the site are up-to-date and timely through its continuous monitoring of the new products, pricing, and discounts of the featured cellular security system companies. Staff at SecuritySystemReviews.com regularly reads blogs and news about the latest in the industry.
Experts at SecuritySystemReviews.com aim to help consumers avoid making a big mistake when trying to protect their home and family. Beyond this, they hand the ultimate decision of choosing the best cellular alarm system companies to the consumers. Its goal is simply to make sure that consumers are made aware of the best options possible so that they could make a well-informed decision.
Full reviews are now available at SecuritySystemReviews.com for free.
About SecuritySystemReviews.com
SecuritySystemReviews.com provides security system reviews that are comprehensive, unbiased, and updated. Backed with a team of home security experts that are dedicated to helping consumers save time and money in choosing the best home security systems, it provides the pros and cons of the best home security system companies so that consumers can make the right choice.
# # #