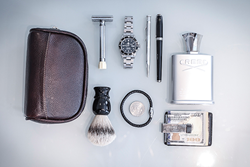 I was very impressed with Celtec Vivid White, which gives us an option to provide the best substrate and color results for our customers.--Steven Scharfstein, president, 2XL Imaging
Scranton, PA (PRWEB) October 30, 2015
Vycom introduces Vivid White, the latest printable substrate material from the Celtec expanded PVC product line, debuting at the SGIA Show in Atlanta, Nov 4 – 6, 2015. True to its name, Celtec Vivid White provides a bright white option for wide-format and signage pros that makes cooler colors pop with vivid color, creating the perfect mood and message. Celtec Standard White is an excellent choice for warmer color imagery and flesh tones. Using the right white can also change the appearance of the light source in the image.
At Vycom's SGIA Show booth, Celtec Vivid White samples and large cut outs will show the vivid color definition, eye-appeal and impact, as well as the material's influence on tone and mood. Vycom is now a single source for two different white expanded PVC tones, providing creative options for discerning printers.
A recent Vivid test which was run on a Durst printer at 2XL Imaging, a wide-format printer in Union, NJ, was very successful. "I was very impressed with Celtec Vivid White," said Steven Scharfstein, owner and president, 2XL Imaging. "The Vivid White gives our business an option to provide the best substrate and color results for our customers," he said. He added that it's also flexible and easy to die-cut like all Celtec products.
Learn more about Celtec Vivid White at the SGIA Show in Atlanta, GA, booth #2548.
Vycom's Celtec Expanded PVC line, which includes Celtec Standard White, Celtec Ultra White for added UV protection, new Celtec Vivid White and a rainbow of other colors, feature highly printable surfaces for sharp, bold display graphics. For more information, visit http://www.vycomplastics.com.
About Vycom
Vycom, a division of CPG International, is dedicated to maintaining an environment where quality meets performance. Vycom offers the largest range of products, capabilities and inventory for all your Olefin and PVC needs. http://www.vycomplastics.com.