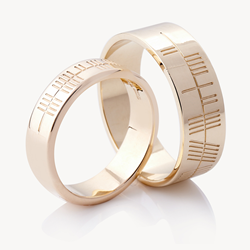 15% Off plus Free Shipping to US and Canada Labor Day Promotion at CelticPromise.com
New York, NY (PRWEB) August 31, 2014
Leading Irish jewelry store CelticPromise.com gets set to attract customers this Labor Day with a flash sale offering 15% off all jewelry in their online store. Traditionally a day to celebrate the contribution workers have made to the strength and prosperity of their country, in recent years Labor day has become a big sale day for retailers taking advantage of those potential customers off work and free to shop.
"Labor Day is increasingly becoming a key date on our retail calendar", says Celtic Promise co-founder Síofra Hill. "It marks the last blow out of the summer season, and the start of our more organized customers looking forward to the holiday period."
With over 40 million of Irish heritage in the US and Canada, the store aims to provide an easy platform for those international customers who wish to source fine Celtic jewelry and modern Irish jewelry direct from Ireland.
Ever popular with customers are the store's collection of iconic Irish Claddagh, Celtic knot and Celtic cross designs. Additionally this store is reaching out to the younger generation of Irish expats, with their collection of modern Irish jewelry by designers including Rachel Swan and Martina Hamilton who connect customers to Ireland's exciting contemporary culture.
Anything you find in the store will be representative of the founders' Irish heritage, which is the premise upon which the company is building the Celtic Promise brand.
The store's '15% Off and Free Shipping' Labor Day promotion starts at midnight 31 August and runs until midnight on Wednesday 3 September. More information about the promotion is available on the Celtic Promise website.
About Celtic Promise
Founded in 2010, online retailer Celtic Promise was started by Irish born entrepreneur Siofra Hill. The website CelticPromise.com promotes the talents of Irish jewelry designers to an International audience. With a product offering of over 700 traditional Celtic jewelry and contemporary Irish jewelry products, Celtic Promise has quickly become one of the leading Irish jewelry companies selling online in the US and Internationally.