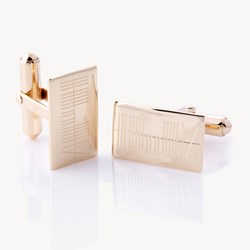 What to buy for a man who has everything? Check out this guide by Irish Jewelry store CelticPromise.com
New York, NY (PRWEB) October 17, 2013
It's a common dilemma for many of us as – what to buy for the man who 'doesn't want or need anything' as we try desperately to hunt down the perfect birthday, anniversary or holiday gift. Celtic Promise co-founder Siofra Hill aims to solve some of the mystery with her choice of unique and personal mens jewelry gifts from the leading online Irish jewelry store.
The Hipster - If he likes to wow everyone with his unique style, how about a retro tie-tack / tie-pin to add some personality, style and sophistication to his look? Originally worn by wealthy English gentlement to hold their cravats in place, Hill and her team predict that the tie tack will make a comeback in 2013 / 2014 with designs recently featuring in the style section of mens magazines.
For the Man who has Everything - Personalized cufflinks are always a popular choice, but it can be tricky to find a great pair. One of the store's best sellers are their stylish Ogham Engraved Cufflinks - combining the ancient tradition of ogham, the ancient Celtic linear script, with sleek modern design. "Customers love that a series of simple engraved lines can actually be deciphered as a secret message," says Hill. "It's the perfect gift if you're looking for something truely unique."
Mr Sentimental - Impress him with the traditional Irish declaration of 'Love Loyalty and Friendship' in the form of a piece of Claddagh jewelry. Staying true to their ethos of 'heritage jewelry with a contemporary twist', Celtic Promise aims to suit all style briefs with their selection of classic and moddern Claddagh ring, tie jewelry and cufflink designs.
The Classic Man - He's a golfer, drinks fine whiskey and enjoys the good life - all he is missing is a piece of timeless Celtic knot jewelry such as these An Rí cufflinks as worn by pro-golfers and US congressmen. With a selection of chunky and understated designs in their online store, the Celtic Promise team believe this timeless, intricate knotwork to be a classic no-fail gift.
Discover more at CelticPromise.com.
About Celtic Promise
Founded in 2010, online retailer Celtic Promise was started by Irish born entrepreneur Siofra Hill. The website CelticPromise.com promotes the talents of Irish jewelry designers to an International audience. With a product offering of over 700 traditional Celtic jewelry and contemporary Irish jewelry products, Celtic Promise has quickly become one of the leading Irish jewelry companies selling online in the US and Internationally.