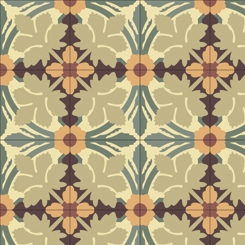 "We are thrilled to announce this new product line and our goal is to deliver a price that is significantly less expensive than local retail price."
Leander, TX (PRWEB) March 06, 2014
The most commonly sought after cement tile size, also known as concrete tile, is an 8x8 inch. However, cement tile sizes range from a 2x2 to 12x12 and in decorative tile designs, 8X8 cement tile come together to create 16x16 inch patterns.
Cement tiles are versatile and can be used in multiple spaces that call for mission tile, encaustic tile, Mexican tile, Victorian tile, and Spanish tile. Every cement tile can be fully customized to fit the décor of its desired space, we have great contemporary decorative tile styles in the Rustico line of cement tiles.
Cement tiles are installed very similarly to other types of floor tile. Read all about tile installation and maintenance in our online guide.
Rustico Tile and Stone, known formerly as South Texas Saltillo Connection, have been in business for nearly a decade. They are the leader in distribution of Saltillo terra cotta tile. In fact, Rustico has been manufacturing this type of Mexican tile for over 50 years in Mexico. Rustico offers several varieties of Saltillo including: traditional, manganese Saltillo and antique terracotta tile.
Rustico Tile and Stone import all of their material to an Austin, Texas warehouse, and also offers full installation services of tile and stone around the state of Texas and other areas. Rustico Tile & Stone offers wholesale pricing with a "Lowest Price" guarantee in the U.S. With steep shipping discounts, Rustico can get cement tiles delivered globally for very reasonable prices.
"Our business strategy is to offer wholesale pricing directly to consumers," says Co-Founder Melanie Ocana. She goes on to say, "By combining these wholesale prices with steeply discounted freight rates, our goal is that the 'delivered' price is significantly less expensive than their local retail price. We feel so strongly about the quality and beauty of our products, that we offer a "Lowest Price Guarantee in the U.S. We are really excited about the versatility of new product line."
Other products offered at wholesale rates by Rustico Tile & Stone include authentic Saltillo tile, Terra cotta floor tile, Cantera stone architectural features, Mexican tiles, Talavera tiles, and hand-painted tiles all at guaranteed low prices.
Contact Rustico Tile & Stone for questions. Custom production and installation of Mexican tiles and Cantera stone is also available. A price quote request can be submitted online or via email info(at)rusticots(dot)com. Call (512) 260-9111.