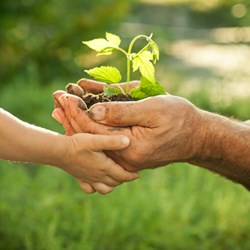 CemeterySearch has access to millions of death records from across North America.
Houston, TX (PRWEB) December 13, 2013
CemeterySearch.com has been launched in order to help people get the genealogical information they need to build their family trees, the company announced yesterday.
"Family is important," a CemeterySearch.com spokesman said. "Particularly during this time of year. Our system will help people understand their families better by making it easier for them to build a family tree. With Christmas around the corner, we thought this was the perfect time for our company launch."
CemeterySearch.com gives people automated access to public death records through their unique search service, he said.
"Trying to track down death records on one's own can be very time consuming," he said. "An individual would have to deal with so many difference offices that it can take months to get the information they need. Our company automates the process so that it takes just a matter of minutes."
CemeterySearch.com customers simply have to type in the name of the person they are looking for, pay a fee, and the death records are delivered to their desktop, he said.
"There is a lot of information, including next of kin, that makes it far easier to build a family tree than if you were trying to do it without our help," he said. "We think this will be a very popular service."
CemeterySearch has access to millions of death records from across North America, he said.
About CemeterySearch.com:
CemeterySearch.com is an online source for public records that specializes in delivering the most comprehensive death reports in North America. Generating hundreds of customers daily, CemeterySearch.com prides itself on providing the highest degree of customer service and report accuracy. Visit CemeterySearch.com today to chat with a live representative, call 1-888-227-1618 or email Manager(at)CemeterySearch(dot)com with any questions or concerns.