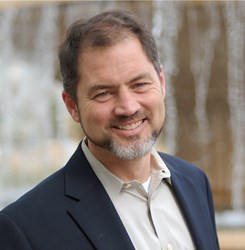 Mike Hanbery has the background needed to carry the city of Centennial forward.
Centennial, Colorado (PRWEB) October 06, 2013
Last week, incumbent Centennial, Colorado, City Council representative Ron Weidmann (R) and Littleton, Colorado, City Council representative Bruce Stahlman (R) publicly announced their support for Mike Hanbery for Centennial City Council. Hanbery is a candidate for the District 1 seat being vacated by term-limited Republican Rick Dindinger.
"Mike has an understanding of the city's business model while making his own voice clearly known to achieve the best possible outcome," said Weidmann. "He has the background needed to carry the city forward." Hanbery and Weidmann have come to know each other over the past several years through working to strengthen Centennial's business and nonprofit community at the South Metro Denver Chamber.
Weidmann is the third sitting Centennial City Council member to formally endorse Hanbery, joining Dindinger and District 1 representative Vorry Moon (D).
Stahlman first worked with Hanbery in 2009, when Stahlman led the Friends of the Littleton Library and Museum nonprofit organization, for whom Hanbery consulted. "Mike," Stahlman offered, "is inclusive, forward-thinking and well-prepared. Centennial can depend on him to nurture relationships and work for the best solution available in any situation. He is passionate and sincere in his desire to maintain a high quality of life for the citizens of west Centennial."
Stahlman is the second Littleton City Council representative to endorse Hanbery, joining Phil Cernanec (R). Cernanec represents Littleton's third district, which encompasses the Littleton Village development on the former Marathon Oil property. The Littleton development borders Centennial District 1 homes. Cernanec pointed to years of private conversations with Hanbery about the property, saying those interactions, "reveal Mike's genuine concern for the quality of life for Centennial District 1 residents and his realistic vision for maintaining and improving it in cooperation with neighbors and stakeholders."
Hanbery's campaign is also endorsed by Centennial Home Rule Commissioners Andrea Suhaka (I), Dave Hanna (D), Bill Stokey (D) and John Brackney (R). Colorado State Senator Linda Newell (D) has also endorsed Hanbery, calling him, "a critical thinker who will do the right thing."
"The people endorsing this campaign are those whose boots are on the ground actually doing the work in our community," said Hanbery. "I'm proud to have earned their confidence and to be their choice."
About Hanbery For Centennial
The Committee to Elect Mike Hanbery to Centennial City Council, District 1 aka Hanbery for Centennial is a volunteer group of Republicans, Democrats, Libertarians and Independents who believe Mike Hanbery is the best qualified, most informed and hardest working candidate available to the voters of Centennial's District 1, which encompasses Centennial, Colorado's westernmost homes and businesses including the Streets of SouthGlenn and the Southwind neighborhood, which borders the Littleton Village development on the long-vacant property formerly owned by Marathon Oil. Media Contact: Mike Hanbery, (303) 909-2966, MikeHanbery (dot) com/contact.