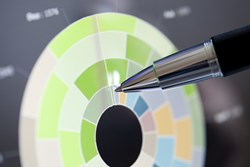 The ARC Program allows an assumable fixed-to-floating rate conversion on loans utilizing CenterState's balance sheet and expertise in interest rate risk management.
Winter Haven, FL (PRWEB) January 13, 2014
CenterState Banks, Inc. (NASDAQ: CSFL) today announced that it will now make its own interest rate risk management product available to other community banks throughout the United States to allow banks of all sizes to provide longer term fixed rate loans to their customers while receiving floating rate payments without the need for derivatives accounting or swap management.
"Our research shows that a majority of commercial borrowers want to lock in ten and fifteen year fixed rate debt obligations, but few community banks offer this product," said Chris Nichols, Chief Strategy Officer for CenterState Bank. "The ARC product allows a fixed-to-floating rate conversion utilizing our balance sheet and expertise in interest rate risk management."
The ARC Program comes with legal, analytical and marketing support plus has the unique feature that the interest rate protection can now be separated from the loan itself to be easily transferred and assumed on another financing. This gives more flexibility to the borrower and allows a stronger relationship with the lender.
"The ARC Program has been instrumental in helping CenterState win new commercial customers by providing them with the certainty and stability that long term fixed rate financing allows," said John Corbett, CenterState Bank President and CEO. "Given where interest rates are in the cycle and the threat of rising rates, we felt this was an ideal time to make this innovative program available to help other banks grow loans while managing both interest rate and credit risk."
For more information, please contact Chris Nichols at 925.202.8944
(cnichols(at)centerstatebank(dot)com) or go to http://csbcorrespondent.com/products-services/arc
About The ARC Program
The ARC Program is a turnkey process, targeted at all sizes of community banks, that eliminates the need for swaps or other derivatives on a lender's balance sheet. The Program consists of a series of documents and specific language in the loan note, plus the obligation by CenterState Bank to convert a fixed rate from a borrower into a floating rate for the community bank for the life of the loan. The Program can accommodate all types and structures of loans including allowing the borrower to repay the loan at any time without penalty.
About CenterState Banks
CenterState Banks, Inc., headquartered in Davenport, Florida, is a bank holding company with one nationally chartered bank: CenterState Bank of Florida. Presently, the Company operates through 55 branches in eighteen counties throughout Central Florida, providing traditional deposit and lending products and services to its commercial and retail customers. The Company, through its Correspondent Division, also provides fixed income; loan sales services; hedging; foreign exchange; fed funds purchased products; safekeeping; bond accounting; asset/liability; strategic planning and consulting services to financial institutions located throughout the United States.