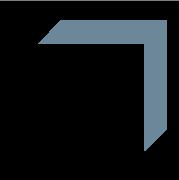 "With the ease of administration, expansion and upgrading we can now focus on other areas of the data center." G. Miller, CIO
Findlay, OH (PRWEB) August 01, 2014
CentraComm, a leading managed IT security and network services company, announced it has joined the Pure Storage® Authorized Reseller program.
Pure Storage has been delivering a breakthrough storage experience designed to meet the rigorous resiliency, scalability, efficiency and performance requirements of enterprise customers in diverse markets, and for a variety of high performance workloads and applications for more than four years.
The Pure Storage FlashArray was the industry's first all-flash enterprise storage array to successfully drive the cost of flash memory below that of legacy spinning disk, delivering the innumerable benefits of all-flash at a price point the mainstream could afford. Now in its fourth generation release, FlashArray is the industry's most mature, stable, and production-hardened all-flash storage array available on the market today.
"We all realize that flash is incredibly fast - it will definitely speed up performance on everything we do - but speed was not the main driver for choosing Pure Storage. They took a common technology, MLC flash, and wrapped great software around it to create a great customer experience," said Greg Miller, Chief Information Officer at CentraComm. "With immediate benefits like always-on inline deduplication and compression and encryption, we have solved several issues by storing data in just one platform."
"Storage for the enterprise today has been a burden and needed to be simplified. With the ease of administration, expansion and upgrading we can now focus on other areas of the data center. We are able to decrease the number of VMWare host, increase our workloads and reduce the physical footprint and power in the data center. The list goes on but not choosing to look at a technology that I believe will be an industry disruptor/game changer is to ignore Moore's Law in the evolution of any technology," said Miller.
CentraComm is an industry leading managed IT service provider serving Fortune 50 to mid-market organizations throughout North America and managing networks across the globe. CentraComm offers routing-switching-security expertise with seasoned, certified engineers with a strong focus on customer service and best-of-breed products and partnerships. CentraComm has been named to both the CRN Fast Growth and INC 5000 list for the past seven consecutive years. The Ohio-based company operates across the Great Lakes with staff based throughout Ohio; Michigan, Indiana and Western Pennsylvania.
About CentraComm
CentraComm is an industry leading managed IT service provider. Formed in 2001, it leverages its early history and experience as an Internet Service Provider (ISP) to provide cutting edge security and networking products and services to its customers. Headquartered in Ohio, CentraComm serves Fortune 50 to mid-market organizations throughout North America and manages networks around the globe. CentraComm has built its reputation by offering security / routing / switching expertise, experienced engineers, unmatched customer service, best-of-breed products and a deep history of cloud-based services. CentraComm's security offerings are enhanced by the ability to leverage our carrier class data centers including a nuclear hardened, former defense department facility. The company has a strong presence in healthcare, service provider, financial, energy, education and manufacturing industry verticals.
More information about CentraComm can be found at: http://www.centracomm.net or by following @centracomm on Twitter.
Media Contact:
Tina O'Dell
todell(at)centracomm(dot)net | 419.420.8793