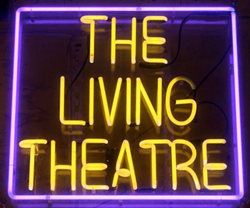 New York, NY (PRWEB) September 22, 2016
Centum Real Estate Group, a full-service real estate brokerage firm in New York and New Jersey that specializes in commercial and residential properties, announced today that it has completed the lease of 21A Clinton Street: a 3500-square foot premium property on New York City's Lower East Side.
For more than six decades the landmark building was home to the world-renowned "Living Theatre," which produced a string of successful off-Broadway hits starting in the 1950s, and during its final days in 2013 was featured by the NY Daily News. Most recently, the building was tenanted by the "Celebration of Whimsy Theatre."
"Our experience with commercial properties on the Lower East Side, along with our strategic and targeted marketing plan, helped us expeditiously close on this lease in less than 60 days with favorable terms for our client," commented Otis Duffy, Centum Real Estate Group's Executive Vice President and Broker of Record. "We are delighted about how our client plans to use this exceptional and highly-coveted space, and have no doubt that while 21A Clinton Street has a storied and historic past, its best and most exciting days are ahead – not behind."
As noted, Centum Real Estate Group has significant experience in the Lower East Side real estate market. In May of last year, Mr. Duffy was the sole broker in the $8.32 million sale and leaseback of "Libations", a three-story 9,777 square foot retail/restaurant building located at 137 Ludlow. As part of the sale, Mr. Duffy negotiated the inclusion of three existing liquor licenses, which was a major win for his client and allowed them to continue operating seamlessly without delays or added costs.
Added Mr. Duffy: "137 Ludlow was a complex transaction given the prominence of the clients, the premium location, and the importance of making the existing liquor licenses part of the deal. We used our expertise to put together a comprehensive plan, and carried it out with precision. The seller and buyer were both satisfied and represented that Centum Real Estate Group was the Exclusive Brokerage Firm. We achieved an outcome that most other firms wouldn't even attempt because they lack the necessary experience and knowledge to broker an off market property and beating out Massey Knakle Brokerage Firm."
For additional information on Centum Real Estate Group, visit http://www.centumreg.com or email info(at)centumreg(dot)com.
About Centum Real Estate Group
Centum Real Estate Group LLC is a full service firm that handles commercial and residential properties, financing and structuring Deferred Sales Trusts. With licenses in New York and New Jersey, Centum offers comprehensive professional in-house underwriting of assets to ensure that transactions happen in an efficient and profitable manner. Centum offers a full range of specialties with brokers who specialize in Self Storage, Retail, Senior Living, Hospitality, Multi-Family, etc. in New York and Northern New Jersey. Michael Mueller is the Broker of Record in the New York office while Otis Duffy is the Broker of Record for the Hoboken, NJ office while also maintaining a Broker's license in New York.