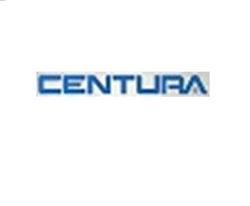 Centura Tile is proud of Lori's efforts and those of the company to be socially conscious
Toronto, Canada (PRWEB) April 29, 2015
Centura Tile (http://www.Centura.ca), North America's premier distributor of both residential and commercial floor and wall fashions, praises employee Lori Dunstan for raising over four thousand dollars for charity by participating in the Boston Marathon.
Last week marked another year of the historic Boston Marathon. Besides its own storied history, this year's marathon had special meaning to Lori Dunstan, a long-time employee of Centura Tile.
"It was such an incredible experience," Dunstan says of participating in her first Boston Marathon. "I'd tried to qualify before and barely missed out, so just getting in was an accomplishment. But then I wanted it to be more than just about me completing the race. I wanted to make sure I did my best to raise some money for the two causes I promoted going into the event."
The World Wildlife Fund (WWF) and Sick Kids Hospital were Dunstan's charities of choice. Altogether, she raised a combined $4,151.00.
"I'm so excited to have been able to give this gift to these organizations," Dunstan continues. "I donated $1,125.00 to the World Wildlife Fund and $3,026.00 to Sick Kids Hospital. Even more amazing was that Centura Tile owner, Brian Cowie, matched my total donation, so the actual total came out to be $8,302.00."
Dunstan goes on to say that Cowie was a huge support throughout the entire process and that having Centura behind her was inspiring.
"This is a company with heart. Brian and everyone else from Centura who knew I was running in the marathon have been nothing but supportive and motivating from start to finish. I'm glad to be part of a company that can share in my passion away from the office. It means a lot," states Dunstan.
"Centura Tile is proud of Lori's efforts and those of the company to be socially conscious," states Cowie. "Yes, we are a business that specializes in selling floor tiles and wall tiles in Canada, but we welcome the opportunities to be about more than just the bottom line."
Visit http://www.Centura.ca today for more information on their vast selection of wall and floor tiles or to find the closest Centura Tile location.