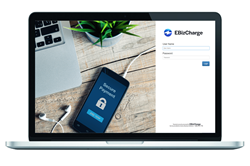 "We're continually improving our solutions to give our users the best experience possible," said Mo Elhanafy, VP of Software Engineering at Century. "These new features are part of an ongoing commitment to delivering high-quality payment solutions."
IRVINE, Calif. (PRWEB) April 01, 2019
Century Business Solutions, a leading merchant services provider, announced new features added to its customer payment portal today.
Century's online customer payment portal simplifies the collections process for merchants and their customers by giving customers a convenient, secure way to view and pay off their invoices.
The new features announced today include an option to add surcharge, an update for email notifications, and the ability to sync sales orders to the portal.
Merchants can now apply a surcharge to their invoices. The surcharge is automatically calculated as a percentage of the total transaction amount and can act as a convenience fee to help merchants cover the costs of accepting credit card payments.
The portal's email notifications have also received an update. Previously, merchants were able to send email notifications to a single contact when an invoice was uploaded or updated, when an invoice neared its due date, or when an invoice was past due. With the new update, merchants can send notifications to multiple contacts—for example, multiple people in a single department, or multiple key contacts, ensuring that essential personnel receive the notification and take action.
Finally, merchants can now sync sales orders between their ERP system and the customer payment portal. Merchants simply create a sales order in their ERP and sync it to the customer payment portal, reducing manual double data entry. With this new addition, merchants can now sync sales orders, invoices, items, and payments between their ERP and the portal.
"We're continually improving our solutions to give our users the best experience possible," said Mo Elhanafy, VP of Software Engineering at Century. "These new features are part of an ongoing commitment to delivering high-quality payment solutions."
About Century Business Solutions:
Century Business Solutions is a technology-based merchant services provider that develops and provides payment processing technology for over 20,000 merchants in the U.S. and Canada. In 2017 and 2018, Century was ranked on the annual Inc. 5000 list honoring the nation's fastest-growing private companies. Century was also awarded the 2018 Silver Stevie Award for Payment Product and Service of the Year by the American Business Awards, the world's largest premier business awards. Century develops fully integrated payment processing solutions for over 50 major ERP, CRM, and accounting systems. For more information, visit https://www.centurybizsolutions.net.