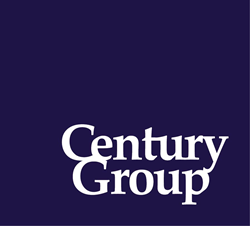 Doing one thing and doing it well for 25 years – over periods of varied market conditions – has placed us in a perfect position to take advantage of the current economy to expand our reach.
Los Angeles, CA (PRWEB) March 09, 2015
As Century Group celebrates 25 years as an award-winning executive search and project consulting firm serving the Southern California finance community, the company is looking to the future. The first step in that direction: further enhancing their connections within Southern California.
Century Group already has a history of expertise in accounting, finance, tax and audit – their niche focus from the beginning – as well as strong ties and an unrivaled network nurtured through their long-standing involvement in Southern California. Looking to enhance the company's already-strong reach into the San Fernando and San Gabriel valleys, they've welcomed Phil Bruno to the company's executive team and Jake Barbee as a Senior Associate.
Staffing Industry Veteran Phil Bruno
A veteran of nearly 20 years in the staffing industry, Bruno serves as Managing Director of Century Group's San Fernando Valley Office, located on Brand Boulevard in the heart of downtown Glendale. Throughout his career, he has participated in all aspects of the business, from hands-on sales and recruiting to serving as Regional Vice President of one of the national leaders in employment and staffing services. He has also worked in various business lines of the industry as well, including management consulting, accounting and finance, legal, technology, and creative, which helped prepare him for the task of building and managing markets. Bruno took this expertise and expanded on it when he served as Market Manager for another leading staffing firm, turning a small operation into a multi-division team with internal growth potential.
"I help prepare people to run their own businesses," Bruno shared. "That means developing managers, not managing people. I allow my team to develop and manage their own process by letting them be accountable to themselves. If I let them do their job, giving guidance as needed, they learn a lot by doing. And I, in turn, learn from them."
"We were looking for someone with exactly Phil's background and abilities to complement our continued growth in the region," said Ron Proul, Century Group's CEO. "His philosophy and business acumen are a great fit with the executive team and the company as a whole."
Nathalie Hollants, Director of Client Services for Century Group, worked with Bruno in a prior role in the industry; she speaks highly of his management style and its effectiveness. "He has a way of working with people with varying personalities – he always makes it work," she said. "He is an expert leader, able to build and maintain strong teams, and well-respected by clients and employees alike."
Experienced Recruiter and Team-Builder Jake Barbee
Bruno isn't the only new addition to the San Fernando Valley team. Jake Barbee has joined Century Group as a Senior Associate after a seven-year break from the recruiting industry. He most recently served as President and Managing General Partner of Omega Energy/Omega Development Fund, an independent energy company engaged in oil and gas exploration, development and production in the Illinois Basin. Prior to that, he spent nearly a decade as both an Account Manager and a Senior Executive Recruiter at two large, national staffing agencies' offices in North Carolina and Burbank. In both roles, he assisted in launching and expanding search divisions, recruiting and mentoring associates within various divisions, and serving as a top producer in placements for accounting and finance, as well as advertising, marketing and public relations. He earned his bachelor degrees in Philosophy and Media Communications from the University of Miami.
By enhancing the focus in the San Fernando and San Gabriel valleys, Century Group remains true to the vision of its founders – being the leader in the Southern California finance profession. As a testament to that, Century Group will be the presenting sponsor at this year's CFO of the Year Awards presented by the San Fernando Valley Business Journal this June.
25 Years of Excellence in Financial Recruiting
Century Group kicked off its 25th year as an award-winning executive search and project consulting firm this past January. Established in late 1989 and opening the first office in early 1990, Century Group expanded to three locations with the addition of the Orange County Office in 1998 and the San Fernando Valley Office in 2001. The Interim and Project Services practice was added in 2003, helping clients complete key project initiatives and execute interim roles in accounting and finance. In 2007, the company became a founding partner of the annual CFO of the Year Awards in Los Angeles, recognizing the leading financial stewards of many of Los Angeles' most successful public and private companies, as well as non-profit organizations.
Century Group has always remained singularly focused on uniting financial professionals with the diverse and growing base of businesses and industries seeking their skills and expertise. CEO Ron Proul attributes the company's ongoing success to its commitment to this segment of the workplace over the past two-and-a-half decades. "By targeting a specific type of professional, we have been able to build upon our knowledge base and deepen relationships, translating into more effective and efficient results on behalf of those we represent. Doing one thing and doing it well for 25 years – over periods of varied market conditions – has placed us in a perfect position to take advantage of the current economy to expand our reach."