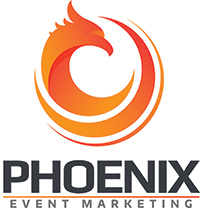 Goal setting is important within any industry if a professional is to move forward and develop
(PRWEB) September 14, 2016
On Saturday 10th September, Luke Walker of Phoenix Event Marketing travelled to Belfast, Ireland where he was invited to take part in a special industry development event. The one-day event was organised by leading entrepreneurs and consultants from the sales and marketing industry, as a means for professionals to share ideas, learn new strategies and move forward as one in order to build a brighter future for the evolving industry. Attended by both seasoned professionals and those new to sales and marketing Saturday's industry development event posed a fantastic opportunity for guests to network with and learn from like-minded individuals in a relaxed, comfortable environment, as well as attend a number of highly anticipated talks from guest speakers and celebrated entrepreneurs.
About Phoenix Event Marketing: http://www.phoenixeventmarketing.co.uk/
As a highly experienced entrepreneur within the sales and marketing world, Luke Walker was invited to Saturday's event as one of these guest speakers and delivered an eye-opening talk on the importance of goal setting within the sales and marketing industry. Goal setting is important within any industry if a professional is to move forward and develop, however within the fast-paced, competitive sales and marketing environment, consistent goal setting is often the difference between success and failure. Goal setting gives professionals focus, allowing them to see the target they are shooting for and see past any obstacles that are standing in their way. Luke Walker also spoke about how goal setting can help keep sales and marketing professionals locked in and banish distractions – helping them to move through the industry at a faster rate. This is because when a person sets a goal, they automatically give themselves mental boundaries. These boundaries help them to subconsciously avoid distractions so that they only give their attention to tasks related to their goal. Finally, Mr Walker was eager to address that goal setting is a vital part of improvement and self-development, and that by setting goals, people are able to measure their progress because they always have a fixed endpoint or benchmark to compare their current performance levels with.
Luke Walker of Phoenix Event Marketing was delighted to be invited to Saturday's event and was honoured to be given the opportunity to share some of his goal setting secrets with a number of aspiring business owners. This is because Phoenix Event Marketing has long been committed to supporting the development of the next generation of sales and marketing entrepreneurs, and believe the industry's long-term success will only come from the continuation of this supportive business community and culture of learning and development.
Phoenix Event Marketing is an event based sales and marketing company in Southampton. The firm with their client's consumers using a face-to-face platform which is a far more personal approach compared to other forms of sales and marketing. This technique allows the firm to form stronger relationships between brand and consumer, which drives loyalty, engagement, brand awareness and ROI.