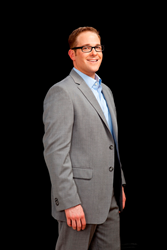 I've worked with Josh for 8+ years. He embodies all the elements that drew me to being an entrepreneur and CEO. Josh is fearless, a visionary and someone that understands the needs of the consumer in a way so few do. - Evan Morgenstein
New York, New York (PRWEB) March 09, 2016
CelebExperts CEO Evan Morgenstein and Synergixx CEO Charlie Fusco will interview MISSION Athletecare Founder & CEO Josh Shaw in the premiere episode of CEO Powercast available now at http://www.powercast.podbean.com. Shaw, who announced a $35 million growth in capital funding in early 2015, was a finalist for the EY Entrepreneur of the Year Award last year.
"I've worked with Josh for 8+ years," said Morgenstein. "He embodies all the elements that drew me to being an entrepreneur and CEO. Josh is fearless, a visionary and someone that understands the needs of the consumer in a way so few do."
In 2009, Shaw founded MISSION Athletecare with a dream to create groundbreaking, innovative solutions for today's athletes. He partnered with world-class athletes such as Dwyane Wade, Serena Williams and Reggie Bush to create a line of instant-cooling towels on the cutting edge of thermoregulation for athletes before, during and after competition. Now just over 3 years later, MISSION Athletecare has expanded its product line to include a variety of towels and accessories to become the leading brand in thermoregulation.
So how exactly did Josh Shaw become a leading innovator in the fastest-growing category for today's amateur and professional athletes? Morgenstein and Fusco spoke to Shaw at length about the risks he took in the early stages of his brand and the things he has learned along the way that can serve as a guide for established and future entrepreneurs alike.
CEO Powercast co-host Charlie Fusco said, "Josh knows his stuff when it comes to building a mega-brand. His insights on when to turn right or left during the rapid growth period are priceless. The truth is that his insights on how to keep connected to the WHY of it all is equally as interesting. And he gets really excited when he talks so he's a fun interview too!"
The premiere episode of CEO Powercast is available now via iTunes and LinkedIn. For more information on the podcast and future guests of the show, visit http://www.ceopowercast.com.
About CelebExperts
CelebExperts is a leading consulting firm dedicated to demystifying the celebrity acquisition process and finding creative solutions to effectively market your brand, leveraging the power of a celebrity. For more information on how your brand could utilize a celebrity talent as a spokesperson for upcoming marketing campaigns, please contact our team at consulting(at)celebexperts(dot)com or give us a call at (919) 459-5426.
About Synergixx
Synergixx, LLC is a creative think tank leading the way in merging traditional and online direct to consumer health and lifestyle product and service marketing strategies on TV, radio, print and online. The firm handles all media buying internally, and has an in-house, 24-7 sales and customer service call center for immediate fulfillment when clients' products or services are advertised. For more information, visit http://www.synergixx.com or call 1-800-610-1771.