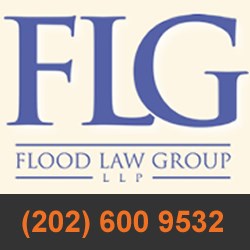 we do everything we can to help families get the maximum amount of compensation possible so they can provide their children with the highest quality of life
Washington D.C. (PRWEB) February 21, 2014
The Flood Law Group today announced that they are now actively investigating birth injury lawsuit claims on behalf of any parents whose children have been diagnosed with cerebral palsy.
According to a study published in the February 2013 issue of BJOG (Non-infectious risk factors for different types of cerebral palsy in term-born babies: a population-based, case–control study, 19 February, 2013), there are 26 significant non-infectious risk factors for cerebral palsy affecting infants at term.
According to the study, factors such as a mother's weight at 34 weeks of gestation, prior admittance to a neonatal intensive care unit (NICU), and neonatal encephalopathy were found to be useful factors for identifying children at risk for cerebral palsy.
In their research, the attorneys at Flood Law Group have found that in some cases of medical malpractice, the risk of cerebral palsy can possibly be much greater.
"When doctors and other health care providers make mistakes during the delivery process, the outcome can be catastrophic," said Chris Brown, Director of Communications at Flood Law Group. "At Flood Law Group, we do everything we can to help families get the maximum amount of compensation possible so they can provide their children with the highest quality of life."
Parents of children with cerebral palsy may be entitled to financial compensation if it can be proven that their child's condition is the result of medical negligence or malpractice. Mistakes made before, during or shortly after delivery can result in oxygen deprivation which can lead to serious permanent brain injuries such as cerebral palsy.
Examples of medical mistakes that can lead to cerebral palsy include a failure to recognize fetal distress; failure to perform a timely cesarean section; improper use of vacuum or forceps, failure to diagnose and treat infection, failure to recognize that the baby is too large for vaginal delivery, and many more.
According to a fact sheet from the NIH, cerebral palsy is caused by abnormalities in parts of the brain that control muscle movement. The fact sheet also states that the early signs of cerebral palsy may not be noticed until months or years into an affected child's life.
The attorneys at Flood Law Group are committed to helping families affected by medical malpractice through intensive research into their claim and aggressive pursuit of compensation. If you or a loved one has been affected by medical malpractice, contact Flood Law Group at 1-888-479-1296 to schedule a consultation with an experienced personal injury lawyer.
About Flood Law Group
Flood Law Group, LLP is an experienced litigation firm, serving injured persons and families across the nation. They handle complex cases involving asbestos litigation, pharmaceuticals, defective medical devices, medical malpractice, birth injuries and more. Flood Law Group, LLP is also one of the top law firms in the nation to handle serious injuries and wrongful death.
For more information, visit: floodlawgroup.com