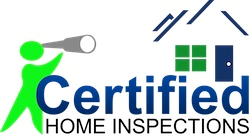 Certified Home Inspections Warns Customers Potential Upgrades May Make A House More Expensive Than The Asking Price
Islip, New York (PRWEB) December 08, 2013
Certified Home Inspections, a home inspection service provider for Long Island, the five boroughs and Westchester, cautions potential home buyers looking at older homes that the cost of architectural character might exceed their potential budget.
For home buyers with an eye to older architectural models that have an inherent character that sets them apart from newer home construction trends should bear in mind that older houses may require a great deal of updating to critical systems to make the house a complete home. With this in mind, contracting with a home inspector who understands the potential issues that may be present in an older home will help to make a pragmatic decision rather than an emotional one.
Older homes that are on the market, especially those that are being sold by the original homeowner who may have lived in the house for more than 40 or 50 years, may require a number of upgrades so that they meet local building codes for safety. In many cases, older homes are not required to meet code changes that come into effect many years after the house was built. Because of this, the electrical system or the heating system might be so old that they need to be upgraded not just because they may be out of code but because of the potential for catastrophic occurrences that could have been avoided with more modern materials in place.
The team at Certified Home Inspections understands the various intricacies involved with the purchase of an older home and they perform a system by system review to identify necessary upgrades required to ensure safety and code-compliance. This allows potential home-buyers to come to an agreement with the seller as to who will make the upgrades and how that will affect both the sale price and date. Certified Home Inspections recommends that all considering an older house as their new home seek out qualified, certified home inspectors who understand the challenges and older home may pose.
Certified Home Inspections offers complete home inspection services for Long Island, New York City's five boroughs and Westchester County. With over 50 years of combined industry experience, they service the residential sector with lasting results. Their professional team is highly knowledgeable in all components of the home; providing precise inspections for all homebuyers and sellers. Certified Home Inspections delivers detailed home inspection reports in as little as 48 hours. Each report is detailed, easy to read and features photos and a full description of services performed. Certified Home Inspections offers a full range of home inspection services, providing in depth inspections with guaranteed results. Additionally, Certified Home Inspections are laboratory certified to perform tests for Bio/Hazards such as mold, asbestos, air, lead and water quality. All home inspection reports are carefully crafted to ensure quality information.