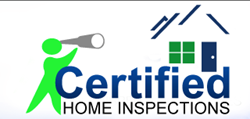 Certified Home Inspections Recommends Pre-Listing Inspections to Avoid Complications
Long Island, New York (PRWEB) October 09, 2013
Certified Home Inspections, a provider of complete home inspection services for Long Island, New York City's 5 boroughs and Westchester County, are strongly recommending that homeowners looking to sell their home should have a pre-listing inspection to eliminate issues when a potential buyer shows interest.
Currently, the majority of inspections are performed pre-purchase as part of the purchase agreement, allowing the potential buyer to conduct a home inspection as well as other inspections that may be needed or prudent. After receiving the inspection report, the buyer may ask the seller to correct some items. Often a potential buyer may ask the seller to fix every item noted in the report. This was not the original intent of home inspections due to fewer disclosure laws but the home inspection profession evolved to inform buyers of major and minor concerns with a home.
Pre-listing inspections are becoming more common with some real estate agents suggesting sellers get a pre-listing inspection to identify major concerns before taking on the property for sale. Alternatively, some home sellers are requesting inspections before talking with a real estate agent or independently listing the home for sale themselves. Pre-listing inspections can bring to light major concerns such as obsolete wiring/plumbing and furnace or roofing issues that could require a complete replacement. Issues involving insect infestation or the need for mold remediation could also come to light and are best to be dealt with prior to listing.
Certified Home Inspections highly recommends a pre-listing inspection for two important reasons. By doing so the seller has plenty of time to deal with any major concerns and can consult with several contractors to get multiple bids and advice. Then, if the seller moves forward with any repairs the costs can be covered by adjusting the price accordingly. Alternatively, the seller can offer an "allowance" to the potential buyer for repairs such as new roof shingles, windows or siding. This lets the buyer know right away of the repairs needed but allows the buyer to choose a style or color they might prefer for their new home.
Certified Home Inspections (http://www.certifiedhomeinspectionsny.com) offers complete home inspection services for Long Island, New York City's five boroughs and Westchester County. With over 50 years of combined industry experience, they service the residential sector with lasting results. Their professional team is highly knowledgeable in all components of the home, providing precise inspections for all homebuyers and sellers. Certified Home Inspections delivers detailed home inspection reports in as little as 48 hours. Each report is detailed, easy to read and features photos and a full description of services performed. Certified Home Inspection offers a full range of home inspection services, providing in depth inspections with guaranteed results. Additionally, Certified Home Inspections are laboratory certified to perform tests for Bio/Hazards such as mold, asbestos, air, lead and water quality. All home inspection reports are carefully crafted to ensure quality information.