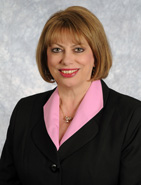 Cleveland, Ohio (PRWEB) August 12, 2014
In CHAMPS Oncology's most recent blog post, Pass or Fail: NCRA Reveals Certified Tumor Registrar Exam Scores, Toni Hare shares her thoughts on the topic.
This week, the National Cancer Registrars Association (NCRA) revealed the certified tumor registrar exam scores to the registrars who took the exam last month.
Each exam participant has been notified by email to access their test results online. Scores on the major areas of the examination and on the total examination were also reported. Following the email, an official letter will be mailed to each individual, and those who have passed and are now certified tumor registrars will have their name featured in the next NCRA Connection.
All of us at CHAMPS Oncology would like to officially congratulate each of you who passed the exam. Passage of the certified tumor registrar exam marks achievement, fosters professional pride, and is nationally recognized in recruitment and retention of registry personnel.
If for some reason you did not pass this time around, don't give up, reapply by Sept. 19 and take the exam again, Oct. 18 – Nov. 8. There are many resources on NCRA's website to help you prepare for the certified tumor registrar exam, including:
•Live CTR Exam Prep Workshops
•Online CTR Practice Tests
•CTR Prep Publications
Also, make sure to visit the National Cancer Registrars Association's Council on Certification website to review upcoming application deadlines, testing dates and locations.
Hare closes her blog by asking readers if they have passed the certified tumor registrar exam, what their next steps to building a career in this industry are.
To learn more about the CHAMPS Oncology Outlook blog, visit http://www.oncologyoutlook.com.
In this transforming healthcare environment of patient-centered care, CHAMPS Oncology – like cancer program administrators, clinicians, industry leaders – understands the importance of quality cancer information for administrative planning, clinical outcomes, and performance measures to improve quality of cancer care. CHAMPS Oncology's team of cancer information specialists and multi-credentialed certified tumor registrars (CTRs) strategically partners with cancer programs nationwide, offering customized strategies and solutions that best complement the respected cancer programs they are privileged to assist. CHAMPS Oncology specializes in cancer information management, cancer program consulting, informatics, data quality and education, and quality initiatives. For more about CHAMPS Oncology, please contact Toni Hare, RHIT, CTR, Commission on Cancer-trained consultant and vice president, at 216.255.3716 or by email.