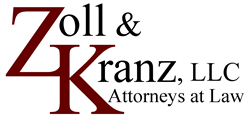 Toledo, Ohio (PRWEB) December 23, 2015
After the fourteenth CerviCore alleged victim filed a lawsuit on Friday, Judge James D. Bates of the Lucas County (Ohio) Court of Common Pleas ruled that the accusations against CerviCore's manufacturers cannot be filed under seal and must be made publicly available (1). Zoll & Kranz, LLC have been involved with the CerviCore litigation and are advocates for the plaintiffs.
On Friday, Plaintiff Frank Aceste brought suit against Stryker Corporation, Howmedica Osteonics Corporation, and Hammill Manufacturing alleging he was injured by Stryker Spine's medical device called CerviCore (1). According to the complaint and plaintiff, he participated in Stryker Spine's clinical trial, but when the product turned out to be allegedly dangerous, the company allegedly abandoned the 260 people in the trial and many of them grow sicker every year.
On Monday, the Court denied the Motion to File Under Seal, placing the filing in the public domain.
The public may benefit from learning the details of the CerviCore litigation.
Source:
(1) Court of Common Pleas, Lucas County, Ohio, Case No. G-4801-CI0201505090-000