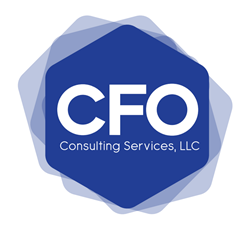 Bohemia, NY (PRWEB) February 21, 2014
CFO Consulting Services, a leading part time CFO services provider, details a new survey, which suggests that small business credit conditions are improving.
According to a February 11th Fox Business article titled "Survey: Small Business Credit Conditions Continue to Improve," it may now be easier for more small businesses to take out loans. The Experian/Moody's Analytics Small Business Credit Index found that the credit climate index increased 1.2 points to 117 in the fourth quarter of last year. Since 2011, this marks the highest rise in small business credit conditions.
However, the article also says the number of delinquencies are also increasing. In the fourth quarter of 2013, delinquency rates jumped from 0.1 percent to 10.2 percent. While the article suggests this uptick is probably just part of the cycle, it's still important for creditors to watch these rising rates.
Lawrence Teicher, founder of CFO Consulting Services, says the improvement in small business credit conditions is a sign that 2014 will be a profitable year for many American small businesses. "This is a great sign and it shows that the economy is still improving," he says. "Many small businesses rely on loans. By obtaining funds and resources as quickly and inexpensively as possible, businesses can improve their chances of success and enhance their ability to grow. As more credit options become available to these small businesses, it will be easier for them to overcome financial challenges in the future."
By providing part-time CFO services on an as-needed basis, CFO Consulting Services is revolutionizing the delivery of financial services. Now small and mid-sized businesses have access to the financial expertise once available to only large businesses. Founded by CPA and financial expert Lawrence Teicher, CFO Consulting Services follows four main principles: independence, objectivity, competence and confidentiality. These core values have led its clients to achieve lasting success in their businesses.