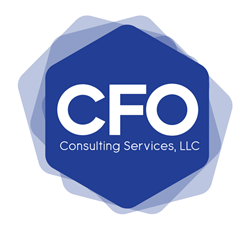 Bohemia, NY (PRWEB) January 24, 2014
CFO Consulting Services, LLC, a leading part-time CFO services provider, discusses the importance of bookkeeping and how it can help small businesses survive tax season.
According to a January 17th Fox Business article titled "Why Your Business Needs Bookkeeping," bookkeeping can make or break a small business. Keeping a well balanced, detailed set of books can help businesses keep track of cash flow and make it easier to monitor during tax season. Bookkeeping isn't just for taxes, the article says. Businesses can monitor how much they are profiting, where money is being spent, and where they can cut costs. This allows businesses to modify business plans and boost efficiency.
Lawrence Teicher, founder of CFO Consulting Services, says most businesses make the mistake of neglecting accounting services. "Many small business owners don't think hiring accounting personnel is necessary," he says. "In fact, over 70 percent of small businesses don't employ accounting personnel at all. This is a huge oversight. Improper accounting could land small businesses in trouble with the IRS. Small businesses could get fined and even audited if they see inconsistent numbers."
Teicher advises all small businesses to employ better bookkeeping services through hiring an accountant or learning how to use software like QuickBooks. "As a QuickBooks Gold Certified ProAdvisor, I know how important it is to be able to use accounting software " he says. "Establishing a useful chart of accounts that captures information needed for correct decision making will help any business stay on track." Small business owners or their financial staff need to be trained in how to use QuickBooks properly. QuickBooks is a remarkably robust platform for the price. Make sure you take advantage of the useful reporting tools and apps to help you run your business efficiently""
CFO Consulting Services, LLC provides outsourced, part-time CFO services on an as-needed basis to both small and mid-sized businesses located in the NY metropolitan region. Founded by CPA and financial expert Lawrence Teicher, CFO Consulting Services follows four main principles: independence, objectivity, competence and confidentiality. These core values have led its clients to achieve lasting success in their businesses.
#####