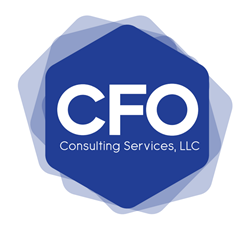 Bohemia, NY (PRWEB) February 17, 2014
CFO Consulting Services, a leading part time CFO services provider, details the advantages of incorporating a startup and how it can help business owners save money.
According to a January 22nd All Business article titled "7 Ways to Save When You Incorporate Your Startup," most business owners shy away from incorporating their new business due to the high initial costs. Generally, most startups have a small budget, and the amount of capital needed to fund the process can cost over $1000, the article says. However, there are a few ways to reduce costs while trying to incorporate a startup.
Lawrence Teicher, founder of CFO Consulting Services, discusses seven tips to help business owners save money by incorporating their company.
1. File in a different state. "Different states have different filing fees and some may be cheaper than others," Teicher says. "If you have a web-based business, you should look into filing your papers in another state." Keep in mind that you may need to receive authorization to do business in your home state as a foreign corporation.
2. Do not expedite filing. "Paying to expedite the filing process can be pricey, but generally unnecessary," he says. "It should only take a few weeks to receive all the completed documents, so it's a good idea to save money by not expediting."
3. File incorporation articles online. "This will help you save time and money," he explains. "While not all states have the ability to file online, it could help you quicken the process, so be sure to look into that option."
4. Skip the registered agent service. "Designate someone you know as a registered agent," Teicher says. "Third-party registered agents can be expensive, but if you know someone that can accept mail during business hours and resides in the state of your business, you should designate them as your registered agent."
5. Form the company on your own. "Business owners, CEOs and CFOs should all be involved in the process of forming the company," he says. "There's no need to hire someone to fill out all the forms and file them. By filing yourself, you are more likely to understand your business' legal and tax responsibilities."
6. Obtain the Employer Identification Number. "Many businesses pay to obtain the EIN, but you can get it directly for free from the IRS after completing the necessary SS-4 form online.," he reveals.
7. Find legal forms online. "The majority of legal forms, including operating agreements and bylaws, can be found online for free," Teicher says. "You can search for one that suits your business and amend it to fit your company. While it may be wise to hire a lawyer to examine these papers in the future, it will also help you understand the legal responsibilities of your incorporation."
8. Be sure to file your SubChapter S election in a timely manner if you want to be taxed as a qualifying small business.
Please note that these suggestions do not constitute legal advice. Always seek the advice of a qualified attorney if you have any questions.
By providing part-time CFO services on an as-needed basis, CFO Consulting Services is revolutionizing the delivery of financial services. Now small and mid-sized businesses have access to the financial expertise once available to only large businesses. Founded by CPA and financial expert Lawrence Teicher, CFO Consulting Services follows four main principles: independence, objectivity, competence and confidentiality. These core values have led its clients to achieve lasting success in their businesses.
#####