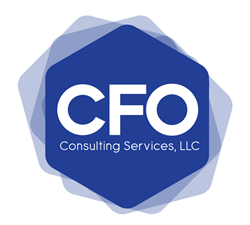 Bohemia, NY (PRWEB) January 23, 2014
CFO Consulting Services, LLC, a leading part-time Long Island CPA provider, discusses how new business owners can avoid making four big tax mistakes.
According to a January 14th Fox Business article titled "4 Big Tax Mistakes New Business Owners Make," starting a business includes making many important decisions. These include where to get the startup money, how to optimize cash flow and how to market the new business. However, amidst all the chaos of starting a new company, many business owners fail to recognize certain tax requirements.
The article lists 4 major tax mistakes new small business owners make. They are as follows:

Determining employees from subcontractors
Separating business and personal expenses
Filling out proper payroll documentation
Not preparing a profit and loss statement
Lawrence Teicher, founder of CFO Consulting Services, a leading Long Island CPA provider, says these four tax mistakes can be detrimental to a business. However, they can be simply avoided by hiring accounting personnel or a part time CFO. "Small business owners that are just starting out might not think they need to hire an accountant or CPA to help them manage their financial records and prevent them from having problems with the IRS," he says. "But in reality, hiring a part time or full time accountant can help them avoid these problems and many more."
Teicher says a part time CFO can help create a business plan, obtain financing, set up a properly functioning accounting system and help get the businesses ready for operations and tax season. "It can be hard for small business owners that are not accountants to know where to even begin. Having a good idea for a business is only half the battle. A business needs to be properly organized and structured to operate effectively."
CFO Consulting Services, LLC provides outsourced, part-time CFO services on an as-needed basis to both small and mid-sized businesses located in the NY metropolitan region. Founded by CPA and financial expert Lawrence Teicher, CFO Consulting Services follows four main principles: independence, objectivity, competence and confidentiality. These core values have led its clients to achieve lasting success in their businesses.
#####