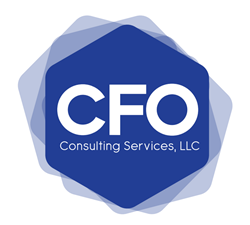 Bohemia, NY (PRWEB) February 11, 2014
CFO Consulting Services, a part time CFO services provider, offers tips to business owners on ways to avoid an IRS business income tax return audit.
According to a January 31st Fox Business article titled "Will Your Business Return Be Audited?" there were about 143 million income tax returns filed in 2012. Only about 1 percent of those returns were actually audited, the article says. However, businesses have a higher chance of being audited, so it's imperative to ensure all your numbers align and there are no miscalculations.
While the article says there is no way to determine what encourages the IRS to audit certain companies, business owners can still make sure they aren't drawing extra attention. Even though bigger companies tend to be audited more often, the article says small businesses still need to be careful.
Lawrence Teicher, founder of CFO Consulting Services, lists four ways businesses can avoid having their income tax returns being audited.

Be sure to report all your income and reconcile to all 1099 forms you receive including those reporting credit card activity. "It's also important that you file all necessary 1099 forms for your business."
Have documentation of all expenses, especially if the business spends more than the national standards for that industry. "When running a business, bookkeeping is one of the most important things," Teicher says. "You must not fail to keep track of all your expenses and cash flow. If you don't keep proper records, it could be a huge problem with the IRS."
Downsize expenses for travel, meals and entertainment. "When the IRS sees large expenses for travel and pleasure, it could draw red flags," Teicher says. "You have to make sure you have all the proper documentation for T&E and IRS 'listed property' such as automobiles."
Seek help from a part time CFO when filing business tax returns. "A part time CFO or CPA understands tax law and can keep your business in check," he says. "We know what the IRS looks for and we can help get your numbers in order, so you don't run into trouble in the future or raise a red flag."
By providing part-time CFO services on an as-needed basis, CFO Consulting Services is revolutionizing the delivery of financial services. Now small and mid-sized businesses have access to the financial expertise once available to only large businesses. Founded by CPA and financial expert Lawrence Teicher, CFO Consulting Services follows four main principles: independence, objectivity, competence and confidentiality. These core values have led its clients to achieve lasting success in their businesses.