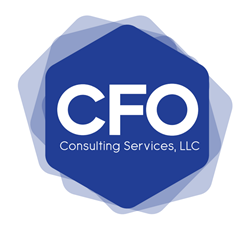 Bohemia, NY (PRWEB) January 27, 2014
CFO Consulting Services, a part time CFO services provider, discusses some common problems that small businesses might face in 2014 and provides tips on how to counter them.
According to a January 9th USA Business Review article titled "Financial challenges facing small businesses in 2014," many small businesses could be facing similar problems in the New Year. Some of these issues include slow economic growth, health care reform, and marketing, the article says.
Slow economic growth has been a problem for many small businesses in the past few years, but it took a little more of a hit during the government shutdown. While economic growth is projected to pick up throughout the year, it's still uncertain how quickly it will change. The article says health care reform has also been a problem in the past few years and Obamacare could potentially hurt some small businesses.
The article also lists marketing as something small businesses should work on in the New Year, especially in light of Google's new algorithms. Marketing is a major source of revenue and lead generation for small businesses.
Lawrence Teicher, founder of CFO Consulting Services, offers several tips to small business owners to channel success this year.

Solidify a great online marketing strategy.
Make sure you are prepared for the impact of the ACA before the employer mandate becomes effective.
Monitor cash flow with QuickBooks or other software applications that can help keep track of profit and expenses.
Hire a part time CFO to help reduce your expenses, improve your cash flow and better manage risk. "A part time CFO can really make a difference as they are focused principally on achieving your goals for the future. Unlike traditional accounting services that focus on historical data and compliance issues, an outsourced CFO is focused solely on future results," Teicher explains. "They can find ways for your business to save money and improve your competitive position."
Move to a cloud-based service.
Teicher says securing an innovative, strategic online marketing plan is one of the most important tips for business success in 2014. However, Teicher says developing a successful marketing plan can be tricky. He says hiring an online marketing company might be the best option.
"Because the most effective marketing programs revolve around the Internet and new media, sometimes it can be hard for small businesses to create a decent plan themselves," he says. "Most small businesses are concerned with ROI, but online marketing is a bit more gradual. You won't see a return right away. Over time, businesses should begin to generate leads and boost sales. I'd advise any small business looking into a marketing strategy should consider hiring an online marketing company. These companies can help increase brand awareness and improve your customer service. Happy customers are more likely to tell their friends. This kind of brand loyalty can help grow your business and increase sales."
CFO Consulting Services, LLC provides outsourced, part-time CFO services on an as-needed basis to both small and mid-sized businesses located in the NY metropolitan region. Founded by CPA and financial expert Lawrence Teicher, CFO Consulting Services follows four main principles: independence, objectivity, competence and confidentiality. These core values have led its clients to achieve lasting success in their businesses.
#####