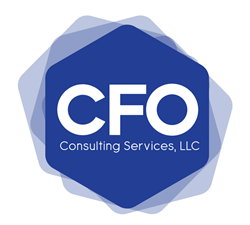 Bohemia, NY (PRWEB) February 01, 2014
CFO Consulting Services, a part time CFO services provider, discusses the impact of the appointment of a new Small Business Administration administrator and how she can help small businesses.
According to a January 22nd Republic article titled "More loans, fewer regulations on small businesses' wish list for new SBA administrator," President Barack Obama appointed Maria Contreras-Sweet as the new administrator of the SBA. Since last year, many small business owners have lost faith in the federal organization, claiming it denied a considerable amount of loans. Now, many people are hoping Contreras-Sweet will help the SBA approve more loans and ease regulations.
Before her appointment, the article says Contreras-Sweet worked for the California Business, Transportation and Housing Agency, as well as ProAmerica Bank. She has considerable experience in helping Americans start and manage small and medium-sized businesses. However, the article says she will be facing many challenges like the government' s lacking in meeting goals in small business contracts and managing its miniscule budget.
Lawrence Teicher, founder of CFO Consulting Services, feels optimistic about the hire of the new administrator of the SBA. He says, "Contreras-Sweet has come to the SBA at a very difficult time. Almost all companies in the U.S. are small businesses and they employ more than half of the American workforce. Last year, the SBA failed to meet many goals and left many small business owners in financial disarray. However, she has years of experience helping people start and grow businesses. This will certainly help her drive small business job creation through financing. If she can ease difficulties for small businesses and help create new jobs, she will be very successful as administrator."
CFO Consulting Services, LLC provides outsourced, part-time CFO services on an as-needed basis to both small and mid-sized businesses located in the NY metropolitan region. Founded by CPA and financial expert Lawrence Teicher, CFO Consulting Services follows four main principles: independence, objectivity, competence and confidentiality. These core values have led its clients to achieve lasting success in their businesses.
###