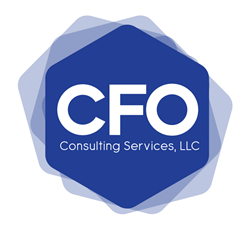 Bohemia, NY (PRWEB) March 22, 2014
CFO Consulting Services details some of the biggest mistakes small businesses make when it comes to taxes.
According to a March 18th article posted on Fox Business titled "Biggest Small Business Tax Mistakes," a new survey conducted by Xero found that the most common complaint from accountants is a lack of communication with small business clients. In fact, the article says 32 percent of accountants admit the most frequent mistake small business owners make is only calling their CPA when it's tax season.
While the lack of communication is the most common issue, the article says it is not the biggest. The survey found that approximately 40 percent of accountants say the most detrimental mistake small business owners make is not updating financial records and keeping books organized.
Ryan Watson, a Xero expert, says, "The major takeaway is that communicating is critical. In fact, while 44% said a monthly conversation was sufficient, over one-fifth of respondents say clients should be checking in weekly."
Lawrence Teicher, founder of CFO Consulting Services, an outsourced CFO services company, says most problems could be avoided by keeping an active line of communication with your CPA or CFO. "Problems with inaccurate accounting and unorganized bookkeeping could raise problems when it comes time to prepare for taxes and to make important business decisions," he says. "By keeping your CPA up to date, it can help prevent problems from arising during tax season. Small business owners should set up weekly or monthly calls to discuss significant transactions, financial issues, tax estimates and changes in tax laws. As many transactions cannot be unwound, timely communication with a qualified tax professional throughout the year and prior to finalizing significant business deals is critical."
By providing part-time CFO services on an as-needed basis, CFO Consulting Services is revolutionizing the delivery of financial services. Now small and mid-sized businesses have access to the financial expertise once available to only large businesses. Founded by CPA and financial expert Lawrence Teicher, CFO Consulting Services follows four main principles: independence, objectivity, competence and confidentiality. These core values have led its clients to achieve lasting success in their business.
#####