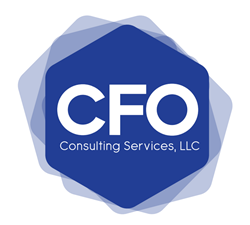 Bohemia, NY (PRWEB) March 28, 2014
CFO Consulting Services, a company providing CFO services on a part time basis, details how chief financial officers are using social media to keep up with business trends.
According to a March 7th article published by Social Times titled "How Are CFOs Using Social Media?" CFOs are typically not an active group on social media. New data from Leadtail, a social insights firm, found that the number of CFOs using social media has increased over the past few years. Analysts documented information about what financial professionals are reading and what publications or brands influence them most.
The article says Leadtail's study analyzed approximately 50,000 tweets and over 3,000 shared links from 500 CFOs during a three-month period last year. According to the article, 55 percent of CFO's use the Twitter app to keep abreast of trends and to share content. Most of the business related tweets and posts contain articles from Forbes, The Wall Street Journal and Business Insider.
Lawrence Teicher, founder of CFO Consulting Services a leading CFO services provider, says it's necessary for financial professionals to be involved in social media. "In this new age of technology, it's become increasingly important to participate in social media," he says. "Some of the best content is shared and discovered on social media. It tells business professionals what brands are doing, how they are growing and how well they are performing. While social media is for engagement, it's also a great research tool for business owners and financial executives. I encourage all business professionals and CFOs to pay more attention to social media beyond LinkedIn."
By providing part-time CFO services on an as-needed basis, CFO Consulting Services is revolutionizing the delivery of financial services. Now small and mid-sized businesses have access to the financial expertise once available to only large businesses. Founded by CPA and financial expert Lawrence Teicher, CFO Consulting Services follows four main principles: independence, objectivity, competence and confidentiality. These core values have led its clients to achieve lasting success in their business.