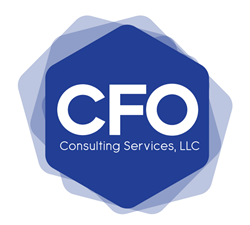 Bohemia, NY (PRWEB) February 14, 2014
CFO Consulting Services, a leading CFO services provider on Long Island, discusses the benefits of monitoring cash flow, profitability and projections in the first quarter.
According to a February 3rd article posted on Fox Business titled "A 3-Step Business Checkup for 1Q," there are three important things for businesses to look at in the first quarter of the fiscal year. The New Year could bring significant success or it could bring detrimental financial problems to many businesses. However, there are a few ways to ensure a profitable first quarter.
The article says the three most important things to monitor during the first quarter are profitability, cash flow, and projections. These are exceptionally important to monitor during the first quarter because many business owners make gut decisions without looking over facts and statistics. By using the information available to you, you have a much better chance of maximizing profits and responding to your customers' needs and wants.
Lawrence Teicher, founder of CFO Consulting Services, says businesses can learn to be more efficient by keeping track of profitability, cash flow, and projections. "Your business' financials are essential to your success," he says. "By being more involved in the financial side of your business, you can better prepare for the future. Not only is it important to know for tax purposes, it can also help CFOs and CEOs better manage their companies. Executives at Microsoft, Apple, and Wal-Mart are all deeply involved in the financial aspects of their companies and the results definitely show. You don't have to be a big business to be a success, but you do have to make sure all your financial affairs are in check. Starting the year off right can really make a difference."
Teicher also suggests meeting with your financial team as often as possible. "By being proactive, you avoid surprises and problems in the future," he says. "Assess the adequacy of your cash flow, determine your profitability and compare your performance against metrics that make sense for your business. Closing the information feedback loop and continuous improvement is essential to business success.""
By providing part-time CFO services on an as-needed basis, CFO Consulting Services is revolutionizing the delivery of financial services. Now small and mid-sized businesses have access to the financial expertise once available to only large businesses. Founded by CPA and financial expert Lawrence Teicher, CFO Consulting Services follows four main principles: independence, objectivity, competence and confidentiality. These core values have led its clients to achieve lasting success in their businesses.
#####