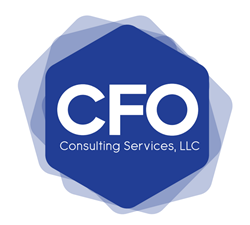 Bohemia, NY (PRWEB) March 27, 2014
Lawrence Teicher, founder of CFO Consulting Services and leading Long Island CPA, affirms that many small businesses are overlooking software that could save them time when organizing accounts.
According to a March 3rd article posted on CPA Practice Advisor titled "Small Businesses Missing Out on Time-Saving Tech," managing a business can be extremely stressful, especially when trying to keep all the accounts in order, documenting payroll and organizing tax documents. While some small businesses have accounting departments to take care of these issues, most do not. Instead, it's up to the business owners to make time to sort out financials.
The article says many small business owners are overlooking simple software options that can help organize their accounts and save them time. In fact, the article reveals a GoDaddy study found that over 50 percent of small businesses still use spreadsheets and manual processes to track finances. The study also concluded that 40 percent of small business owners say bookkeeping and taxes are the most difficult part of owning a company, yet 46 percent don't even work with an accountant.
Lawrence Teicher, founder of CFO Consulting Services and Long Island CPA, says there are simple technological solutions that can help small business owners keep track of finances. "QuickBooks is a great software solution for many small businesses," he says. "This software can help you keep your entire office in order. It will keep track of expenses, revenues, outstanding payables, receivables and cash flow. It will also help you save time during tax season. Businesses without QuickBooks or a similar program will likely spend more time gathering data and numbers for tax season. They also run the risk of inaccurate data, whereas QuickBooks can help keep your numbers succinct and accurate all year. While the initial set up may be difficult for some, the savings in efficiency are worth the time and money. If you need help with the set-up, and would like some assistance in learning the program, a Certified QuickBooks ProAdvisor like CFO Consulting Services can help."
By providing part-time CFO services on an as-needed basis, CFO Consulting Services is revolutionizing the delivery of financial services. Now small and mid-sized businesses have access to the financial expertise once available to only large businesses. Founded by CPA and financial expert Lawrence Teicher, CFO Consulting Services follows four main principles: independence, objectivity, competence and confidentiality. These core values have led its clients to achieve lasting success in their business.
###