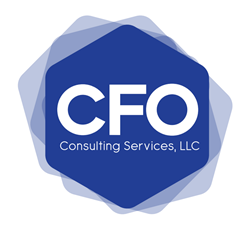 Bohemia, NY (PRWEB) March 21, 2014
CFO Consulting Services, a leading CFO services provider, discusses eligibility for small business deductions and how to save money.
According to a March 17th article posted on Fox Business titled "A Dozen Deductions for Your Small Business," small businesses often miss deductions on their taxes that save a lot of money. By doing some homework and spending a little more time researching, small businesses can find out what deductions they qualify for to save money.
The article lists some noteworthy tax deductions small business owners can claim this year:
1. Office Supplies- Save the receipts on purchases for office supplies. Every purchase adds up, and at the end of the year, it could make for a hefty deduction.
2. Retirement Contribution- Saving up for retirement? Claim it on your taxes to see a nice deduction.
3. Insurance Premiums- If you are self-employed and pay your own health insurance premiums, you can deduct the full cost. However, the article says that the deduction can't be more than the business' net profit.
4. Mileage- If you travel a lot for business, keep a record of receipts and a log of your trips to qualify for a deduction.
5. Furniture- Buy furniture for business this year? Keep the receipts! Under Section 179 of tax code, you are able to deduct 100 percent of these costs subject to limits.
6. Software and Subscriptions- Computer software is also eligible for deduction under Section 179. These costs can add up, so it's important to keep all receipts and proof of purchase if available.
Lawrence Teicher, founder of CFO Consulting Services, an outsourced CFO services company, says many small business owners don't recognize all the different deductions they can claim on their taxes. "Each year, entrepreneurs and self-employed workers spend thousands of dollars on their businesses," he says "However, they often forget they can deduct a majority of these costs. By saving the receipts and keeping track of what you buy, you can qualify for many tax breaks. By claiming these deductions, businesses can minimize their tax liability and utilize the savings to invest in the business."
Teicher advises small business owners to consult a part time CFO or licensed CPA to pinpoint what deductions can be taken. "Because small business owners often forget to claim these deductions, it's important to seek advice from an experienced tax professional or outsourced CFO. They can determine what you're eligible for and help you get the best return possible."
By providing part-time CFO services on an as-needed basis, CFO Consulting Services is revolutionizing the delivery of financial services. Now small and mid-sized businesses have access to the financial expertise once available to only large businesses. Founded by CPA and financial expert Lawrence Teicher, CFO Consulting Services follows four main principles: independence, objectivity, competence and confidentiality. These core values have led its clients to achieve lasting success in their business.
#####