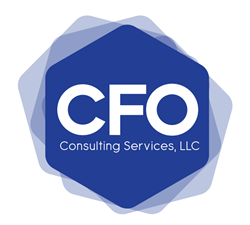 By getting started early, business owners can ensure that all their books are in order and they have the ability to send out W-2 and 1099 forms on time
Bohemia, NY (PRWEB) February 25, 2014
CFO Consulting Services, a leading CFO services provider on Long Island, provides advice for small business owners entering tax season and how they can make the process easier.
According to a February 7th article published by All Business article "Smart Tax Tips for Small Businesses," the tax deadline is approaching, and for busy small business owners, sometimes tax preparation can be overlooked. However, businesses that file taxes improperly could be audited by the IRS for inconsistent numbers and erratic data. It's necessary for small businesses to start early to stay on top of deadlines and important dates, the article says.
Lawrence Teicher, founder of CFO Consulting Services a part time CFO services provider, says small business owners should make sure they are fully prepared for tax season as the deadline quickly approaches. "Small business owners and entrepreneurs have a lot of things to worry about," he says. "However, tax preparation is one of the most important duties for an owner. Business owners must be aware of tax proceedings, and should not solely depend on the accounting department. There are a few tips to ensure your business is prepared for tax season."
Teicher details a few tips that could help business owners better prepare for tax season.
1. Start early and get organized. "By getting started early, business owners can ensure that all their books are in order and they have the ability to send out W-2 and 1099 forms on time," Teicher says.
2. File an extension. "Businesses that file extensions obtain extra time to get their affairs in order," he says. "This can help small business owners that have a lot on their plate. They will be able to prepare their taxes in a more relaxed, yet timely manner."
3. Consult the SBA manual, IRS.Gov or a CPA. "The Small Business Administration and IRS provide many useful documents to help business owners file taxes efficiently," Teicher explains. "Instructions and manuals are available for free on the organizations websites. Business owners that have questions about tax law on small businesses or other questions regarding finance, can look on the SBA's website for more information. However, if a small business needs some extra help to file their taxes or manage their books, they should look into hiring a CPA or part time CFO."
By providing part-time CFO services on an as-needed basis, CFO Consulting Services is revolutionizing the delivery of financial services. Now small and mid-sized businesses have access to the financial expertise once available to only large businesses. Founded by CPA and financial expert Lawrence Teicher, CFO Consulting Services follows four main principles: independence, objectivity, competence and confidentiality. These core values have led its clients to achieve lasting success in their businesses.
#####